[TRANS] 130614 The Korean Drama 'I Miss You' Is Set To Air In China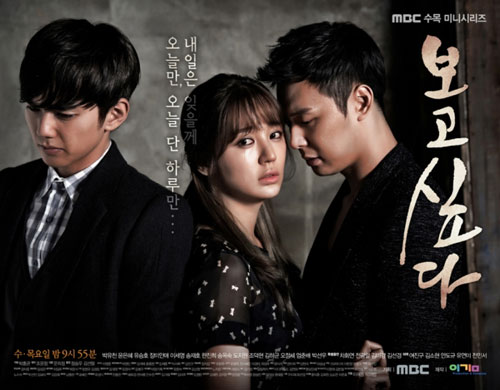 I Miss You', which stars Yoon Eun Hae, Park Yoochun and Yoo Seung Ho, is set to air in China with Chinese dubbing.
According to China's The Beijing News, it was decided on the 13th during the 19th Shanghai TV Drama Festival that 'I Miss You' will be aired in China. Park Yoochun is set to voice the Chinese dubbing of his own character.
The marketing manager of Haoju Drama Co. Ltd., the company that has bought the broadcasting rights of 'I Miss You' in China, stated, "The specifics of the dubbing project is still under advisement," and "Park Yoochun has already begun studying Chinese."
The Chinese version of 'I Miss You' plans to capture the hearts of Chinese viewers as it will also include scenes that were not aired in Korea. A specific broadcasting company and time slot have not been confirmed as of yet.
'I Miss You' is a melodrama that depicts the love story of a man and women who are hurting from the scars of the memories of their first love.
Source: [ajunews]
Translated & Shared by: dongbangdata.net
JYJFantalk Source: dongbangdata.net
Share This