What should we think about idol groups branching out into other fields?
Other than their main job of singing, more and more idol members are starting to branch about into acting, variety shows and emceeing. On top of working on their singing and dancing skills as trainees, idols have been coached in languages, acting and eloquence, with special talents to back them up. In a way, it's expected of these idols to branch out and try out other fields. However, there is a difference in how idols are viewed in each individual field.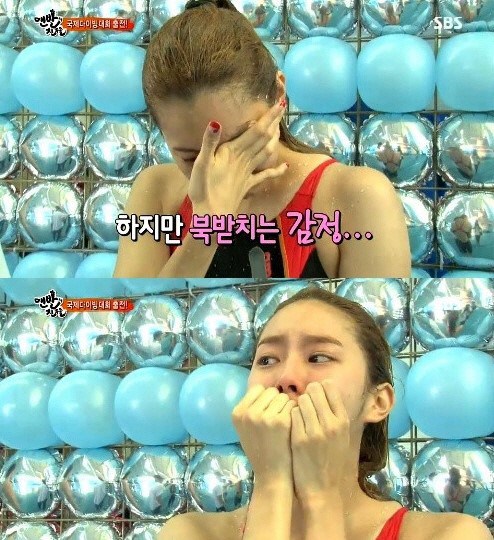 ▶Variety Shows : Ensuring viewership 'Two thumbs up'
The number of idols appearing on variety shows has rapidly increased recently. In the past, idols would appear on any and every program when they were rookies, and then begin to choose only the best programs once they became popular, but it's different these days. More and more idols are appearing in documentary-form variety shows and quiz shows, which usually have lower viewership ratings. This is because of the ranking system of music programs. Because the number of broadcasted appearances plays a big role in the ranking of music programs, idols have to get their faces out in the public as much as possible. One representative stated, "No matter how popular an idol is, it's hard to get first place if they don't appear on TV often. The situation's a little better on SBS' 'Inkigayo' and MBC's 'Show! Music Core' because votes from fans has a greater influence on rankings, but because fan participation is low in KBS2′s 'Music Bank', an idol group can rank higher if they appear on TV more often. Therefore, idols should appear on any program they can, no matter how small it is."
This desperation means that idol groups do their absolute best when they appear on variety shows. And they're also great for promoting the shows. In the case of popular idol groups, their dark pasts or small happenings between the members become a hot topic. Even rookie groups become the center of attention if they talk about suitors, their love lives, plastic surgery and dieting. It's a win-win situation for everyone and idols can appear on any kind of variety show out there, whether it be education, sports or talk shows. Good examples of this are the idol special of MBC's 'Infinite Challenge', the diving project of SBS' 'Barefooted Friends', MBC's 'Idol Track and Field Competition' and KBS2′s 'Dream Team Season 2′. Not only can they apply themselves to a diverse number of shows, but they can also ensure higher viewership ratings, thanks to the support of their fans, meaning that idols are welcomed with open arms in the variety sector.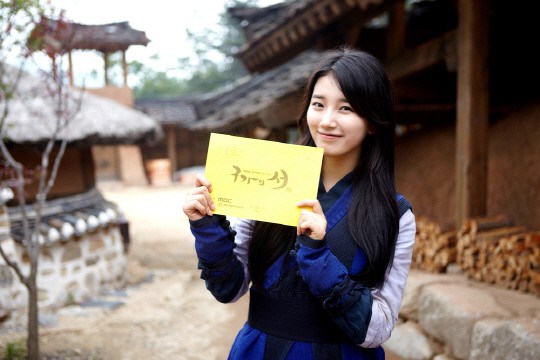 ▶Acting : They know what they're doing~!
Most idols branch out into the acting industry with countless idols are currently active as 'acting-dols'. Though viewers are split on their opinions on such idols, production companies prefer to work with them. Not only do they ask for less money than top-class actors, but they also bring a rippling effect with them. With idols riding the Hallyu Wave and gaining popularity overseas, more and more of their productions are being exported overseas with them. Meaning that output greatly outweighs the initial input. Though they were at the center of controversies surrounding their lack of acting skills in the past, more and more idols these days make their debut with an acting career already planned out, acting as a positive for them as it means that their acting skills rival that of most actors. Even the movie industry, which used to be cautious about using idols in their work, have changed their tune. With more productions hiring idols for major and minor characters, such as 'Noblesse' (Girls' Generation's Yuri, Dalshabet's Ah Young), 'Lawyer' (ZE:A's Lim Shi Wan), and 'Alumni' (Big Bang's TOP), the industry seems to be moving towards a pro-idol opinion. A representative stated, "Idols are better at expressions and acting than most people think. They're more used to the camera and look more natural than rookies who haven't proven their talents yet. They're able to catch on quickly to the overall feel and atmosphere of their productions. The fact that there aren't that many popular actors who can take on the roles of characters in their early twenties becomes a great opportunity for idols. Even if productions featuring idols don't do well in Korea, they are usually exported to Japan or Chinese-speaking countries. More and more scripts are being sent to idols these days, and some production companies are even creating high teen dramas in order to bring in idol stars to their works."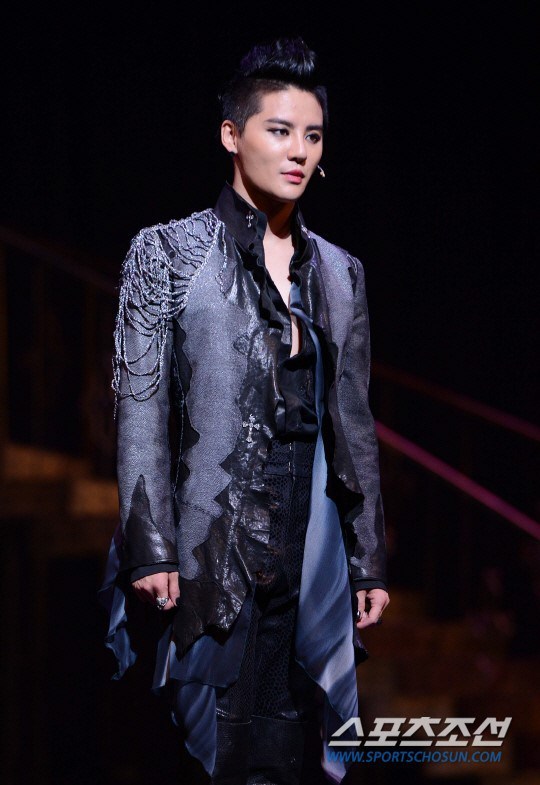 ▶Musicals : Idols aren't that great
The musical industry is also one that many idols are flocking to. It is the best field for idols to go to as they can already sing and dance at the same time. However, the reception has been quite chilly. The general consensus is that production companies hesitate in hiring idols, except JYJ's Kim Junsu.
Many representatives chose the idols' insincere attitude as the most important factor. There are times when they do not attend rehearsals due to overseas activities, and many of them either don't show up or show up late to rehearsals with the excuse of packed schedules. Because of this, the actors are unable to connect with each other and this clearly shows on stage. High salaries are also an issue. A representative stated, "Though Kim Junsu receives 15 million Won per show, he's worth that amount. He has such a sincere attitude towards his work that everyone, from his fellow cast members to the staff, like him. On the other hand, most idols aren't like him but still receive salaries of 8 to 9 million Won. The problem is that they don't deliver as much as they should," and "Because musicals are created in a poor environment, production costs are limited, and most of it ends up going to the idols. That means that musicals have to reduce costs in other areas, and the people who usually suffer because of this is the ensemble. Ensembles are also ranked in talent and experience, and this means that musicals aren't able to hire good ensembles. Not only do idols not deliver when they're on stage, but the ensembles aren't that great either, so it's no wonder that some musicals end up failing." It's impossible for idols to receive positive reviews when they don't even have strong ticket power to salvage the situation. Another representative stated, "No idol singer, except for Kim Junsu, has enough ticket power to succeed. At first, many musicals hired them based on their popularity in the music industry. But because the age range of most idol fanbases are concentrated in the teens and early 20s, there is a limit in the number of people who can buy expensive musical tickets. 90% of musicals that performed in big venues, putting their faith in the fandoms of idols, have suffered losses. With ticket power failing as well, the number of musicals hiring idols has decreased."
Source: [sports chosun]
Translated & Shared by: dongbangdata.net
JYJFantalk Source; dongbangdata.net
Share This