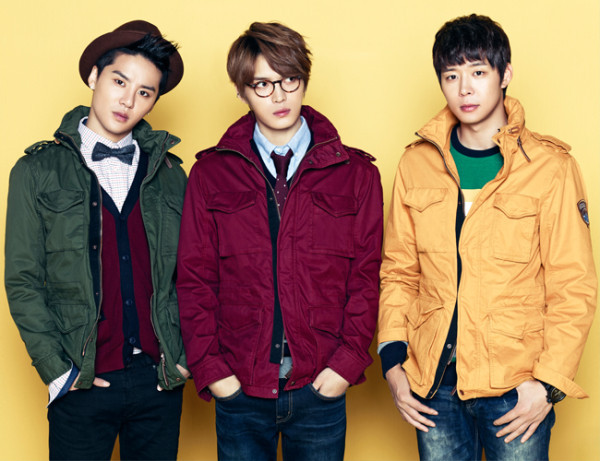 I have been waiting to hear news about the outcome of the decisions surrounding JYJ's participation in the 2013 Incheon Hallyu Tourism Concert : Incheon Korean Music Wave 2013. The possibility that Jaejoong, Yoochun, and Junsu would once again fall victim to a system that sees no moral dilemma in using their popularity as a means of promoting the 2014 Incheon Asian Games, yet continues to deny them the respect and courtesy deserving of their popular status, has come once more into public view. It is not a pretty picture.This is just another example of the pettiness of the entertainment industry in their bold disregard for the established institutions of their society which have been set in place to ensure fair treatment of all citizens. This basically boils down to violation of JYJ's constitutional rights as citizens of South Korea.
How did I get here? It is obvious that the court system has ruled in favor of Jaejoong, Yoochun, and Junsu through the countless lawsuits and injunctions resulting in decisions supporting JYJ handed down by the judiciary. The FTC and public officials of powerful rank and personal integrity have given their support, yet all are being ignored. This has dire implications. By ignoring the judiciary, the FTC, and public figures, a message is being put out there that states the belief that they are untouchable and hold all the power. Time will tell.
The industry has been told hands off of JYJ's activities, thus implied,  Jaejoong, Yoochun, and Junsu's individual activities as well. In essence, they are being told to take their hands off of JYJ's potentialities in the marketplace of entertainment. There is no way that anyone can truthfully deny JYJ's abilities, earning potential, or promotional power. So, in an effort to exploit those assets; perhaps in hopes of receiving recompense, or in furthering their own cause, the bait and switch method has been employed. Engage these dynamic, charismatic, patriotic persons to attract the public's attention; then withdraw any opportunities that will permanently place them in the historical equation or that will allow them access to former teammates..
Those who have been totally underestimated in this situation are the fans and supporters of Jaejoong, Yoochun, and Junsu. After all, this has happened before in the form of the 'Jeju Island's 7 Natural Wonders of The World' incident as referred to in the message C-Jes recently placed on their Official Homepage. The dedicated fans will always be committed to trying their best to help JYJ to weather this seemingly unending storm based on the fans knowledge of Jaejoong, Yoochun, and Junsu's integrity. The fans and supporters are individuals and groups who can see the injustices for what they are–  attempts to belittle and rob JYJ of their opportunities and self-esteem. Viewed in an objective manner, it is a complete travesty of justice. In whatever form the fan support appears, it is a direct message to Jaejoong, Yoochun, Junsu, and others who may some day face similar circumstances. Justice can prevail. It is JYJ's commitment to maintain their integrity that will win the day.
Through all of this Jaejoong, Yoochun, and Junsu have proven themselves to be strong, moral individuals, who, even as this insult among many has targeted them, have made a determination to carry through with the activities they have been offered as Honorary Ambassadors of the 2014 Incheon Asian Games. They will do well. Diplomacy is their largest suit. After all, how do you think they have managed all these years? Jaejoong, Yoochun, and Junsu are wonderful candidates for honorary ambassadorship.
Credit: Momma Cha @jyjfantalk.com