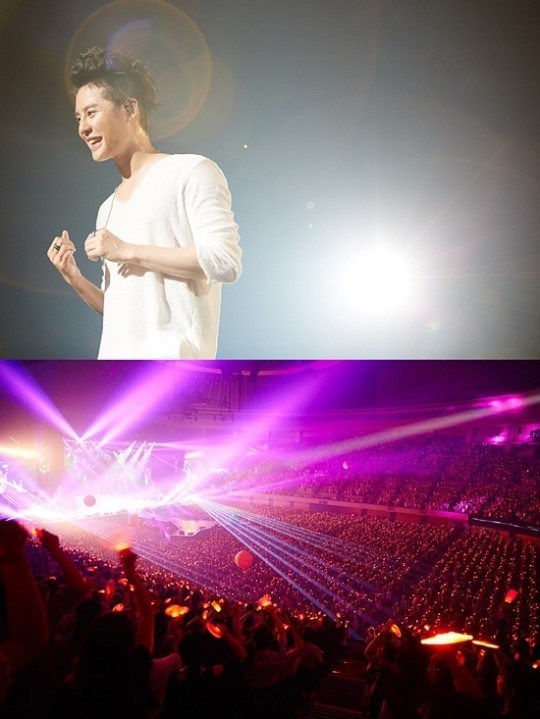 XIA Junsu will be holding the grand finale of his Asia tour from tomorrow till Wednesday at the Yokohama Arena in Japan. Having already kicked of his first Japanese tour as a solo singer, JYJ's XIA Junsu has already held three successful concerts in Nagoya.
On the 13th, C-JeS Entertainment stated, "XIA Junsu is currently on a successful tour around Japan. From tomorrow (14th) till the 16th, he will be holding concerts in Yokohama and all 33,000 tickets have been sold, with over 99,000 initial applicants."
They continued to add, "The upcoming Yokohama concerts will signal the end of XIA Junsu's Asia tour this year, and Kim Junsu's special performances of 'Minna Sora No Shita' and 'Tsubomi (Kobukuro)' have been met with a positive response in Japan."
The representative also stated, "XIA Junsu's Japanese fans were moved by his vocal talent and sincere fan service, and they were jumping and dancing along to his performance of 'Incredible'. XIA Junsu even sang his title song a second time in Nagoya at the request of his fans."
Meanwhile, XIA Junsu will be marking the end of his Asia tour at the Yokohama Arena for the next three days and will soon return to Korea to begin rehearsing for the musical 'December: The Song That Hasn't Ended', which will make its debut in December.
Source: [asiae]
Translated & Shared by: dongbangdata.net
JYJ Fantalk Source: dongbangdata.net
Share This