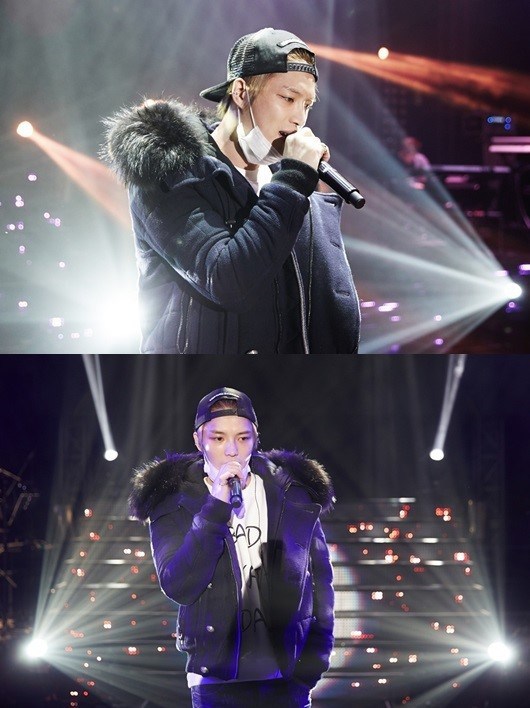 Kim Jaejoong has released photos from the rehearsal of his first concert of the New Year.
C-JeS Entertainment stated, "Kim Jaejoong held a rehearsal ahead of his Busan concert, his first concert of the New Year," and "This is the first time that Kim Jaejoong will be greeting his Korean fans since his Seoul concerts two months ago, and he held a perfect rehearsal, going over all sound checks and choreography before the concert."
Kim Jaejoong will be meeting with fans at 6pm at the Busan BEXCO. The released photos show Kim Jaejoong dressed in casual attire and completely focused as he participates in the rehearsal.
Kim Jaejoong released his first full-length album 'WWW: Who, When Why' last October and has since traveled to Japan, Taiwan and China for his Asia Tour. In January, he will be holding his nationwide tour, as well as additional concerts in Japan.
Starting in Busan, Kim Jaejoong will travel to Gwangju on the 11th, and Seoul on the 25th and 26th for his nationwide tour. The Seoul concerts have been titled '2014 Kim Jaejoong 1st Album Asia Tour Concert & J Party' and will have an additional fanmeet session to celebrate the star's birthday.
Ticket reservations for the Seoul concerts were held on the 2nd, and all 10,000 seats were sold out in five minutes.
Meanwhile, Kim Jaejoong will be kicking off his nationwide tour tonight in Busan.
Source: [star news]
Translated & Shared by: dongbangdata.net
JYJ Fantalk Source: dongbangdata.net
Share This