[Trans] 110825 JYJ Park Yoochun Will Represent Hallyu Stars, Attending The Seoul Drama Awards Press Conference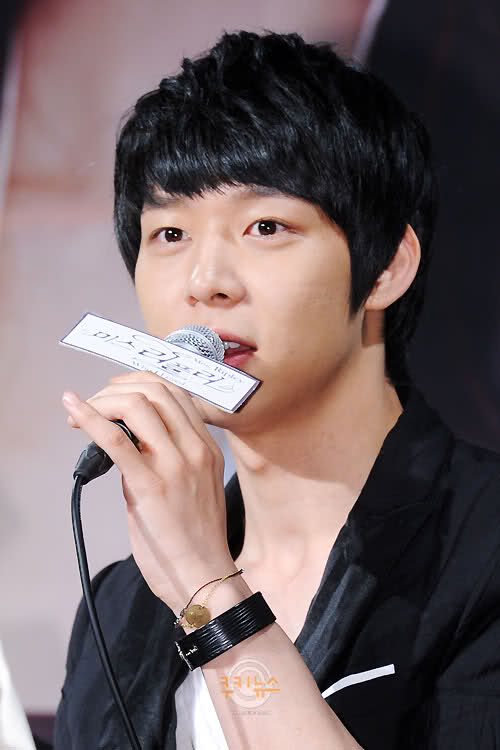 Park Yoochun is scheduled to attend the press conference for the Seoul Drama Awards at Taepyeongno News Center on the morning of 29 August, and will accept interviews, as well as hold a fan meeting.
A hallyu star popularity poll was conducted on the Seoul Drama Awards website, and Park Yoochun was selected among the 115 nominees as the most popular actor in Asia, with approximately 480 thousand votes. Following Park Yoochun (Sungkyunkwan Scandal) is Jang Geun Suk (Mary Stayed Out All Night), Kim Jae Won (Can You Hear My Heart) in second and third place, and in the Korean Actress Category, Moon Geun Young (Mary Stayed Out All Night) took top position, followed by Park Min Young (SungKyunKwan Scandal) and Ha Ji Won (Secret Garden.)
On the day of the press conference, attendees will include Director Im Kwon Taek from the review committee as well as the chairman and 40 members of the Korean Connection, Seven university lecturers from Paris, France, hallyu fanclub leaders from Romania and Peru, as well as others. During this event, the special features and direction of various works will be introduced, as well as an awards ceremony and various supplementary activities are scheduled. Aside from related personnel, there will be over 60 fanclubs attending this press conference. They will be introducing "Hallyu culture in the eyes of hallyu fans," and after this activity a fanmeeting with Park Yoochun will be held.
This year is the sixth year that the Seoul Drama Awards is being held, with the aim of introducing the highest-rated dramas to various countries. This year, 37 different countries and a total of 204 works have participated, and famous directors, actors and other related persons from all over the world will be participating in this activity. 11 countries and 79 works from Asia, 15 countries and 68 works from Europe, 2 countries and 10 works from the Pacific continent, 5 countries and 29 works from the American continent, as well as 3 countries and 16 works from the Middle East have participated, with Mongolia and Romania participating in this Awards show for the first time.
The Seoul Drama Awards aims to strengthen the position of Korean dramas in the international market as well as to encourage cultural exchange between the countries, and this year nominated works includes "Walking Dead" from America, "Router" from England, "Three Kingdoms" from China, "Shades of Happiness" and "The Pillars of the Earth" from Germany, and "When Harvey met Bob" from Ireland. Domestic drama nominees include "Dream High," "My Girlfriend is a Nine-Tailed Fox." "Shiny Shiny Shining" and others.
On 31 August, the Seoul Drama Awards will be held in the Seoul Yeouido KBS Hall, gathering the actors and producers from the nominated works as well as drama fans from all over the world, and will be aired on SBS.
Source : [BaiduTVXQ + Kuki News via Nate]
Translated & Shared by : dongbangdata.net
Momma's Source: sharingyoochun.net
Share This