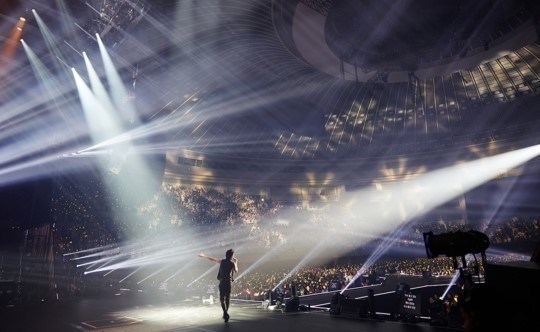 YJ's Kim Junsu (XIA) has ended his Nagoya concerts in success.
Kim Junsu held the Nagoya leg of his 'XIA 2nd Asia Tour Concert in Japan' tour from the 8th till the 10th of October at Nagoya's Nippongaishi Hall, attracting a total of 24,000 fans to the event.
A representative of C-JeS Entertainment stated, "Kim Junsu's perfect live skills and the local project dance crew created an incredible stage. From the 14th till the 16th, Kim Junsu will hold the grand finale of his Asia tour in Yokohama."
On this day, Kim Junsu performed songs from his first and second album, and his OST repertoire, as well as 'Minna Sora No Shita' and 'Kobukuro' to a cheering crowd. Starting off with 'Tarantallegra', the title song of his first album, Kim Junsu had everyone pumped up with songs such as 'Chocolate girl', 'I'm Confessing Right Now' and 'Isn't This Song Funny?'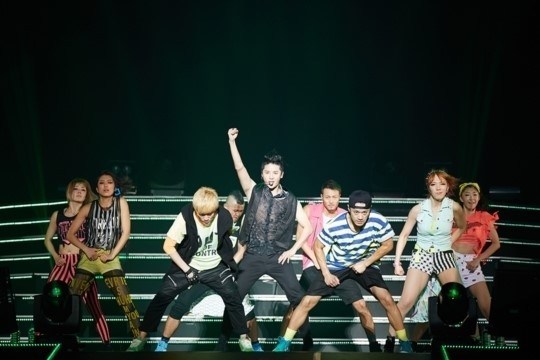 It was later said that representatives were surprised by Kim Junsu's Japanese fans following along with the Korean cheers of 'Isn't This Song Funny', a song written by the singer himself and based on his real life experiences. In the second half of the concert, the singer touched everyone with a live rendition of '11 o'clock' and 'Love is like a Snowflake'. For three days, fans stood up and clapped for Kim Junsu till the end of the concert instead of staying in their seats.
Through his talk segments, Kim Junsu connected with his fans and talked to them. Kim Junsu was able to communicate in fluent Japanese without a translator to help him, and gained a lot of attention for singing 'The Last Dance' from 'Elisabeth' in Japanese during 'Genie Time', when he granted wishes for his fans. He had everyone screaming with his 'Gwiyomi Song' dance, and a double encore of 'Incredible', the title song of his second album, ended the show.
During his last performance on the 10th, Kim Junsu said, "I was nervous because this is my first concert in Japan as a solo singer. But day by day, your applause and passion became a great source of strength for me. Thanks to you, I think I'll be able to do great in Yokohama as well. Thank you."
Ms. Ayumi (Female, 31) stated, "I really like Kim Junsu's second album. I went to Korea last year because I wanted to watch him perform. I'm so grateful that he's come all the way to Nagoya this year. I was so moved by his amazing vocal talent. I can say with confidence that you could only see such an amazing performance at a Kim Junsu concert," while Ms. Haruko (Female, 24) said, "It was a pleasant surprise to see Kim Junsu singing and talking in Japanese. I'm very happy to be watching the last leg of Kim Junsu's Asia tour in Japan. It was a two-hour concert full of happiness and joy."
Source: [wowtv]
Translated & Shared by: dongbangdata.net
JYJ Fantalk Source: dongbangdata.net
Share This