[Trans] 110720 Park Yoochun and Lee Da Hae Do Not Attend Celebration Party Due To Schedules,Not Due To Any Feud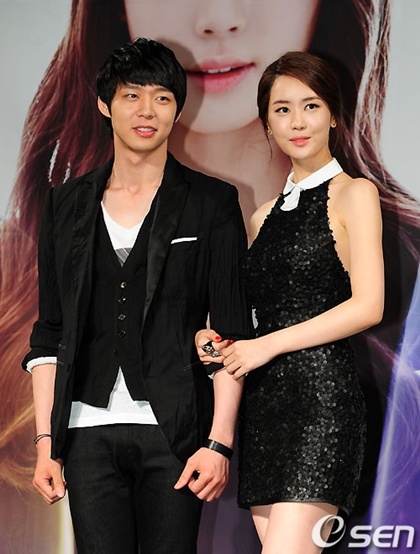 Lee Da Hae and Park Yoochun from MBC drama "Miss Ripley" stated their official statement as to why they did not attend the celebration party (T/N: for the end of the series).
An official from Lee Da Hae's office stated that, "In relation to her activities in China, she had be shooting on that day. As it was not possible to remove this from her schedule, she was inevitably not able to attend the party. It is not due to any conflicts with any of the crew."
An official from Park Yoochun's company stated that, "There was a shooting for an advertisement scheduled during this day. This was scheduled before deciding to participate in the drama so we could not avoid it. We were planning for him to attend after the shooting a little later, but the shooting ran later than we expected so it was not possible."
Depicting the ruin of woman through her lies, "Miss Ripley" has become a public discussion with it's non-persuasive change in composition of the drama and its characters.The last broadcast was on July 19th and the actors and crew organized a party to which the main actors did not attend and this has, once again, become a controversial topic of discussion.
source: osen.co.kr
credit: kecyabulnt
trans+shared by: sharingyoochun.net
Momma's Source; sharingyoochun.net
(Work is Work)
Share this: