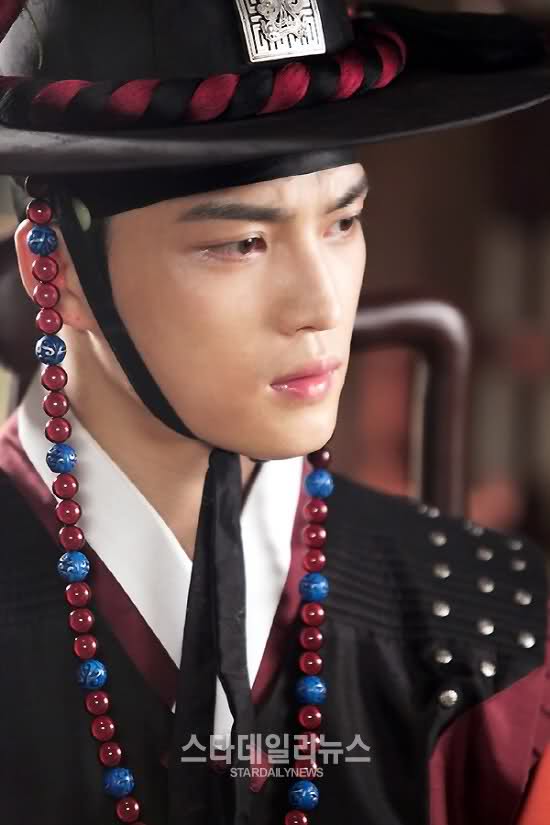 Unbelievable, Jaejoong. You have just proven yourself through portraying the role of Kim Kyung Tak in such a professional way. A wealth of critics and people who have always equated your handsome looks with lack of depth in your character can no longer do so. You are a gem ablaze with many developing facets. You can no longer be labeled as just a singer, a songwriter, or an actor because there is so much more potential in you that I can see being developed over time. Keep breathing; keep growing; and some day the entire world will see a sensitive, wonderful, talented and influential person who truly loves to give of himself to help others. This is what this Ajumma can see in store for you. I pray that you will desire this for yourself..
I come from a nurturer's perspective–wanting the best for you and your brothers that you can achieve in this life. I have lived many things that you have yet to see or experience, so I know how much you can and will grow. Jaejoong, I have always been intrigued by your acting even when you were younger, but the depth to which you have taken the character of Kim Kyung Tak is an indicator of the man still in the making, with so much more to come.
I know that you are open to learning from those who have been in the business so much longer than yourself. Keep an open mind and a caring heart and you will see doors open to you that no man can shut.  I have cried with you many times, and I want you to understand how much tears are a medicine. Tears are the beginning of healing–indicators that the emotions are being released. This is healthy and manly. Some would criticise the man who cries, yet I say that he is healthier and more in touch with his emotions than the stalwart, keep-the-stiff-upper-lip role model that young boys are taught to emulate.
Now that you are finishing this role and working on "Here Comes Jackal', I only hope that you will be offered many more challenging roles that will stimulate you to do your very best. You have a remarkable work ethic, but remember to take time to rest, sleep, and play to heal your body, soul, and spirit. Always Keep The Faith, Jaejoong!!  <3  Momma Cha
credit: Momma Cha @jyjfantalk.com
picture credit: StarDailyNews
Please remove with credits intact