[Info] 121022 Dream Cast in Missing You: Park Yoo Chun, Yoon Eun Hye, Yoo Seung Ho…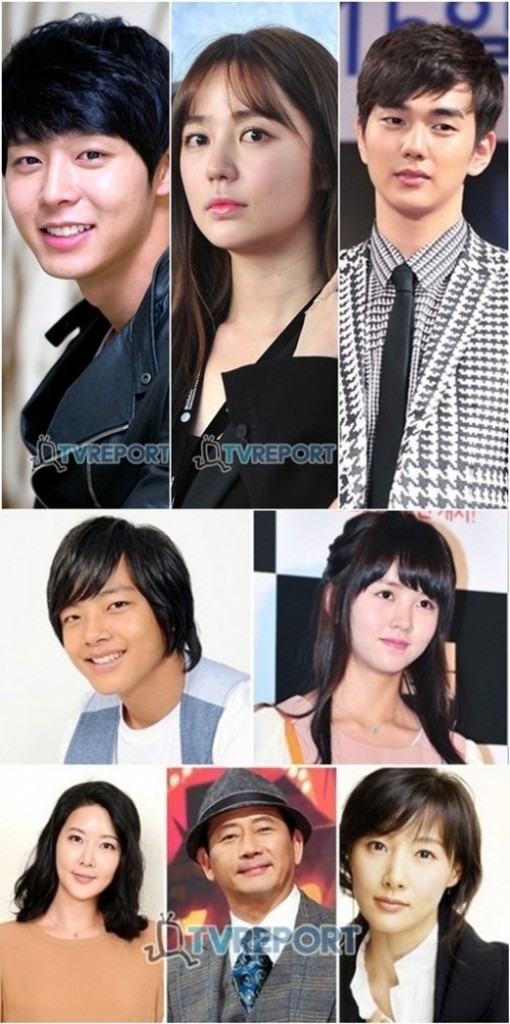 All actors and actresses are ready to shoot MBC's new Wednesday-Thursday series Missing You, which will start airing in November.
On October 22, an official for the series said that Yoo Seung Ho decided to appear on the series with JYJ's Park Yoo Chun and Yoon Eun Hye. Child actor and actress Yeo Jin Goo and Kim So Hyun will appear as a young Park and Yoon.
Park, Yoon, and Yoo will create a love triangle in the series and are drawing considerable attention.
Park will play the role of a detective named Han Jung Woo, who still misses his first love. He is delightful but chases criminals like a fierce animal.
Yoon will play the role of a fashion designer named Lee Soo Yeon. She is always bright and confident in herself, but she is also hiding her sadness deep inside her mind.
Yoo will play the role of an asset manager named Kang Hyung Joon. He looks gentle but he seeks vengeance upon Han Jung Woo.
The series is written by writer Moon Hee Jung, who wrote Can You Hear My Heart and The Last Scandal Of My Life. Producer Lee Jae Dong, who produced Thank You, will work with the writer together for the new series.
source: TV Report
credit: korea.com
Momma's Source: sharingyoochun.net
Share This