Heavy Snow Leaves 53 Dead, Hundreds Injured In North, West Japan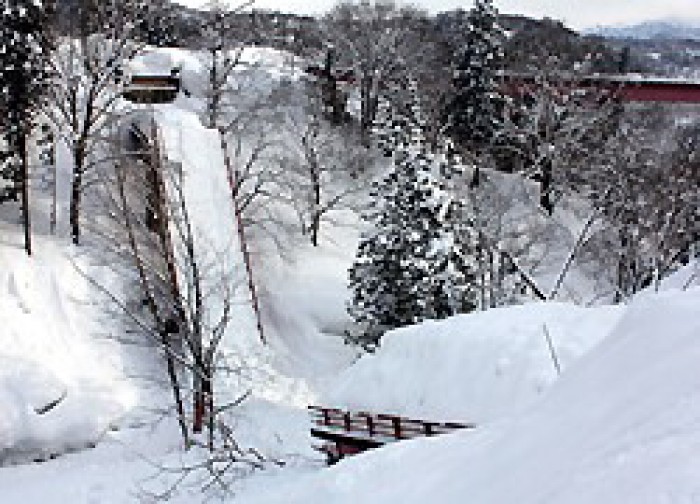 Heavy snow has left 53 dead and hundreds injured in several prefectures in western and northern Japan, it has been learned.
The loss of life came primarily in five prefectures along the Sea of Japan in the Tohoku region and Hokkaido, with 12 dead in Niigata, 11 in Hokkaido, nine in Aomori, eight in Nagano and six in Akita. Reported injuries have already surpassed 574, with over 100 in four of the five prefectures affected most by the strong cold air mass sweeping through the region.
Meanwhile, a number of municipalities blanketed by the heavy snow say they have run out of funds for snow removal, and have begun urgent calls on the central government for financial assistance.
According to Niigata Prefecture, the prefecture's 30 municipalities had budgeted a total of some 13 billion yen for snow removal, but that as of Jan. 23 at least 12 could no longer afford to keep clearing snow, forcing the prefectural government to step in with supplementary funds. Furthermore, six cities in the prefecture have tapped central governmental emergency aid under the Disaster Relief Act.
In the prefectural city of Myoko, where more than three meters of snow has accumulated, authorities had to close all 14 elementary and middle schools as well as special education schools in the area as the snowfall outstripped the municipality's capacity to clear it.
With the Japan Meteorological Agency warning of continued snowfall mainly along the Sea of Japan, snow removal expenses in the region are expected to increase further.
In Tokamachi, Niigata Prefecture, after snow is removed, it is stored in rice paddies until the beginning of the rice planting season. The entire process, including the use of heavy machinery and dump trucks, cost the municipality approximately 200 million yen in fiscal 2010, officials said.
"In places where it snows heavily, a lot of money is used even after the beginning of the spring," said an official from the city's construction office.
The Aomori Prefectural Government, which had initially allocated approximately 1.9 billion yen for snow removal operations, has already used about 1.8 billion. To cover additional snow removal expenses, prefectural officials have applied for about 2.94 billion yen in additional central government subsidies.
Meanwhile, the heavy snow has left major scars on infrastructure as well.
An approximately 95-meter-long steel bridge in the Nagano Prefecture village of Sakae collapsed on Jan. 30. Municipal authorities believe the cause may have been heavy snow, which was more than three meters deep at the time of the collapse.
The accident fortunately caused no injuries, as the bridge had been closed following the major earthquake that struck the prefecture in March last year.
A 41-year-old man in the same village, who lived in a temporary housing unit following last year's earthquake, was reported dead on Jan. 6 after he fell from his unit's roof while trying to clear it of snow.
This year's heavy snowfall seems to be approaching the magnitude of that in 2006, which left major damage predominantly in Niigata and Nagano prefectures.
According to the Fire and Disaster Management Agency, a total of 152 people died during that year as a result of heavy snowfall. Approximately three-fourths of those deaths occurred during snow removal, sources say.
(Mainichi Japan) January 31, 2012
Source: mainichidailynews
Momma's Source: dbskalways.wordpress.com
Share This