[Trans] 111125 U-Know Yunho, Cameo Appearance In "Living In Cheongdam-dong," Anticipation ↑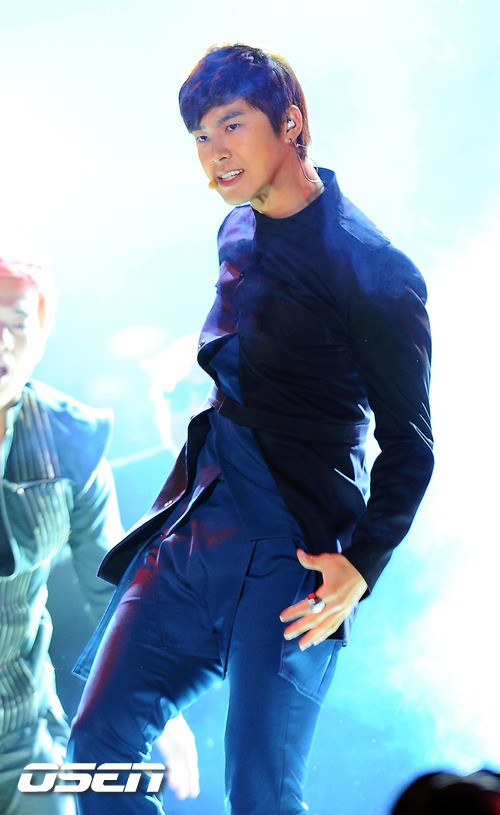 Anticipation has been rising for TVXQ member U-Know Yunho's guest appearance in JTBC's sitcom "Living in Cheongdam-dong."
In the press conference held of "Living in Cheongdam-dong" on 25 November at 2pm, highlight videos of "Living in Cheongdam-dong" were revealed.
In this video, which included passionate acting from the "Nation's Mother" Kim Hye Ja as well as Hyun Woo and Lee Sang Yup, U-Know Yunho made a sudden appearance, surprising those at the press conference.
In the sitcom, U-Know Yunho plays a Hallyu star who rents comic books without returning them, then goes into Kim Hye Ja's comic book room without paying for the rental of space, resulting in his shaming that led to much laughter from the audience.
The director of "Living in Cheongdam-dong" said, "In the show, Kim Hye Ja runs a comic book room in Cheongdam-dong, and this is supposed to be a comic book room that is frequented by hallyu stars. In the future, more hallyu stars will be making surprise appearances, and I hope that you will look forward to it."
Source : [BaiduTVXQ + OSEN via Nate]
Translated & Shared by : dongbangdata.net
Momma's Source: sharingyoochun.net
Share This