[TRANS] 111211 JYJ Kim Jaejoong, China Solo Fan Meeting Concludes Successfully! 1,000 Fans Show Their Support Outside The Location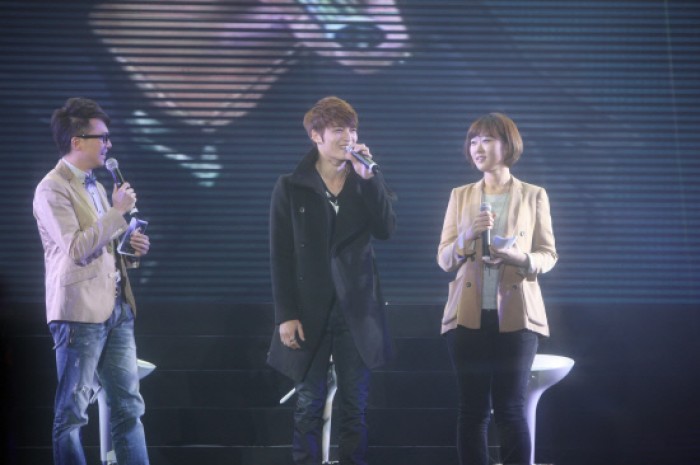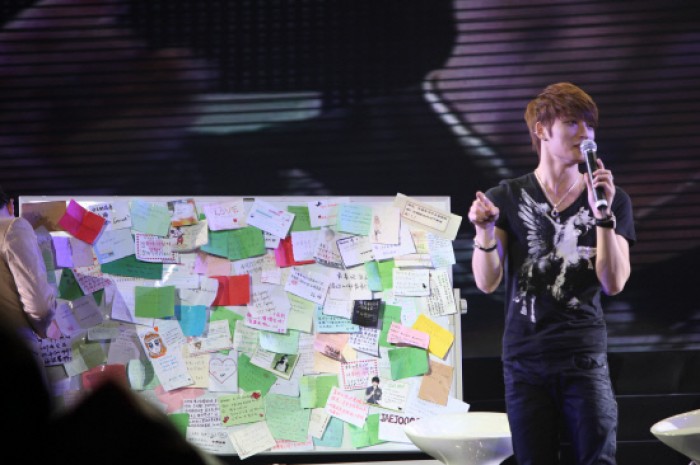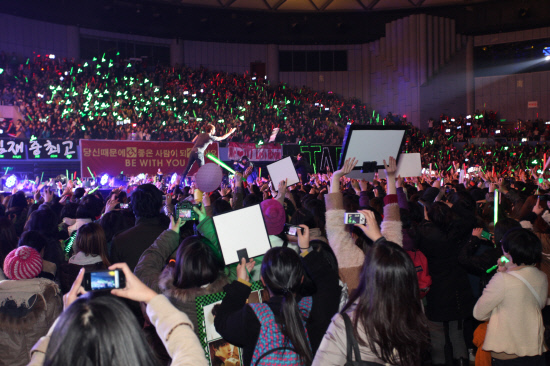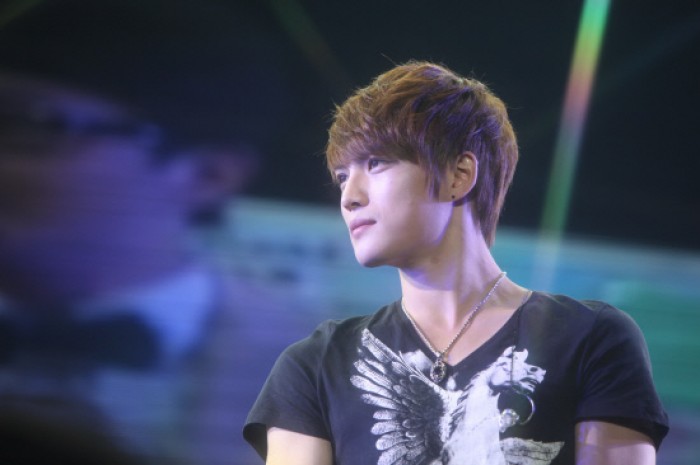 JYJ's Kim Jaejoong has once again displayed his long-standing popularity.
On 10 December, Kim Jaejoong held his solo fan meeting at the Shanghai International Gymnastics Center. This fan meeting was organized to thank the fans for their show of love for the SBS drama "Protect the Boss," and all 4,000 seats for this event were snapped up once ticketing opened, showing the high interest level for this event.
Kim Jaejoong arrived in China via Shanghai's Hongqiao Airport, and made formal preparations for his fan meeting. This day, over 1,000 fans were gathered to welcome him at the airport, and on the day of the fan meeting itself, not only the 4,000 ticket holders, but about 1,000 fans who were unable to purchase tickets were gathered outside the event location to show their support, and his (Jaejoong's) popularity could be visibly felt.
At the fan meeting. Kim Jaejoong revealed the behind-the-scene episodes that happened during his appearance in "Protect the Boss," and also sang the drama OST song that he wrote, "I'll Protect You." Aside from this, there was a question and answer session where he selected and replied to questions that had been hand-written by the fans, and he personally made phone calls to fans which were selected by ballot. He also played "cham cham cham" at the event, with all games receiving a great response from the fans.
He said, "I know that there are many people who support me in China. I know that I can't come here very often, and this is something that I always feel sorry about. However, having come here after a long while, I'm really thankful for the unchanging, passionate love that I have been given. In the future, I will work hard to become an even better actor, and a more charming singer."
Management company C-JeS said, "Due to Kim Jaejoong's popularity, "Protect the Boss" has done shockingly well in terms of overseas sales. Aside from China, many other parts of the world have been requesting for interviews and promotional activities."
The organizer of this fanmeeting said, "Chinese fans did not watch the local broadcast (of "Protect the Boss") but watched the drama online using SBS's real time stream, their passion (for the show) evident. Prior to this, Kim Jaejoong was already very popular, and with the charm of his role as "Cha Mu Won," his popularity exploded. We were surprised that over 1,000 fans who weren't able to purchase tickets stood outside the location in the freezing cold to show their support."
Source : [BaiduTVXQ + Sports Chosun via Nate]
Translated & Shared by : dongbangdata.net
Momma's Source: dongbangdata.net
Share This