[INFO-PETITION] Korean Broadcasting System: Allow JYJ to air and participate on KBS programs!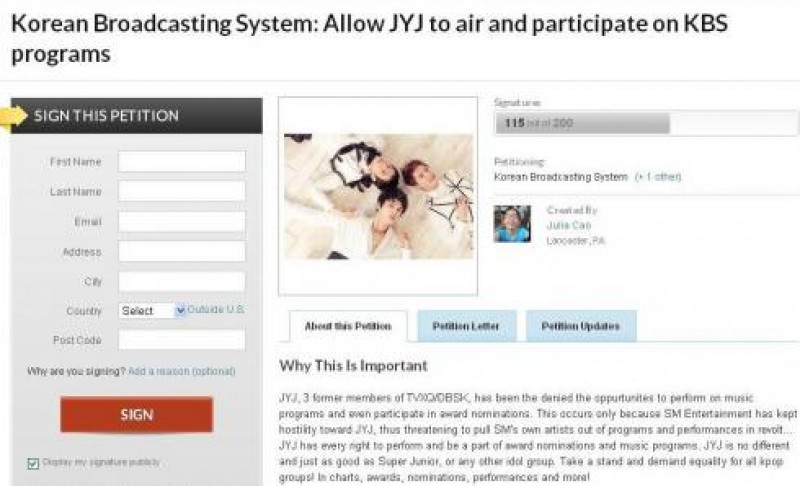 Allow the kpop group, JYJ air on KBS and music programs on KBS
JYJ, 3 former members of TVXQ/DBSK, has been the denied the oppurtunites to perform on music programs and even participate in award nominations. This occurs only because SM Entertainment and other have kept hostility toward JYJ, thus threatening to pull SM's own artists out of programs and performances in revolt. Others have said excuses that they do not have official albums thus they cannot perform. Even if JYJ has topped charts and album sales without promotions, it is still absurd.
credit: Julia Cao
shared by: iXiahCassie