[NEWS] Hyun Bin, JYJ, Jang Geun Suk…"All The Hallyu Stars Are Gathered On My Desk~"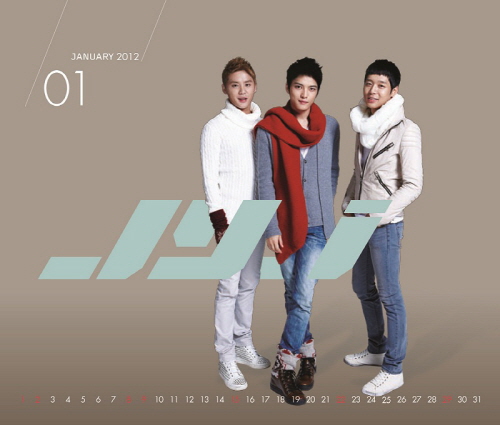 Lotte Duty Free produced a Hallyu star calendar "2012 Star Avenue Calendar," and will be giving it away to customers on a first-come, first serve basis, as part of their year-end promotions.
Choi Ji Woo, Song Seung Hun, Hyun Bin, JYJ, Kim Hyunjoong, Jang Geun Suk, Big Bang, 2pm, Kim Sarang and other Hallyu stars who are currently active as Lotte Duty Free shop models all participated in this shoot, and their photos are featured each month in this 2012 calendar.
Produced in 3 languages, Korean, Chinese and Japanese, this Star Avenue Calendar's Korean version is a desktop calendar, while the Chinese and Japanese versions come in both the desktop and wall-hanging versions, and are produced for foreigners.
The desktop calendar has 40 pictorial cuts of the stars, while the Japanese and Chinese versions also indicate the birthdays of the 20 Lotte Duty Free models.
This special "2012 Star Avenue Calendar" produced by Lotte Duty Free will be given out on a first-come, first-serve basis, to customers whose item purchases amount over US$500 (Online shop not included), and is limited to one per person.
Source : [BaiduTVXQ + newsprime via Nate]
Translated & Shared by : dongbangdata.net
re-up by: iXiahCassie
Momma's Source: ixiahcassie.wordpress.com