Translation: 110418 'Opera Star' Moon Hui Ok Says, "I Gained Strength From TVXQ's Support"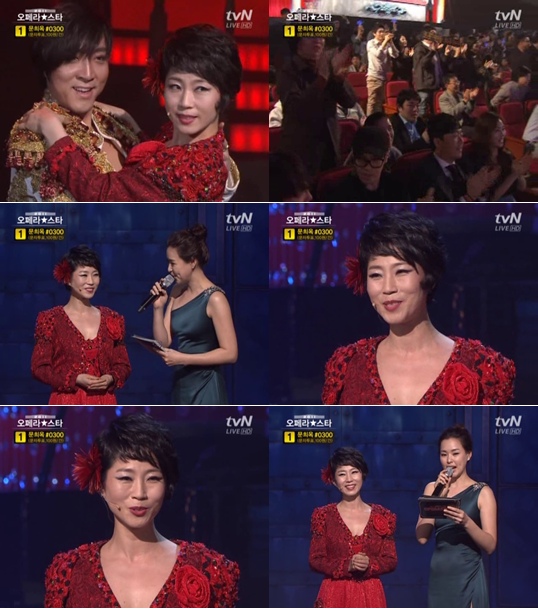 'Trot singer' Moon Hui Ok was able to create a perfect performance with the help of TVXQ's support.
Moon Hui Ok sang 'The Joyful sound of the Triangle' on tvN's 'Opera Star' that began airing at 11pm on the 16th.
For her performance, she showed a completely new image of herself as she wore a red dress and transformed into an allluring gypsy. Her passionate choreography also stole the attention of the audience.
After completing her performance, she stated, "I met TVXQ's U-Know Yunho and Choikang Changmin recently and they told me that they've been avidly watching 'Opera Star'," and "I felt better when they told me that they'd vote for me."
The judges critiqued that though Moon Hui Ok was slightly lacking in terms of pronounciation and expression, her overall performance was excellent.
On this episode, Tei was chosen as the most popular star for the second week in a row while Sunday was eliminated.
Source: [tv daily]
Translated & Shared by: dongbangdata.net
Our source: sharingyoochun.net
Share this: