JYJ's Jaejoong defers his military enlistment to August 2012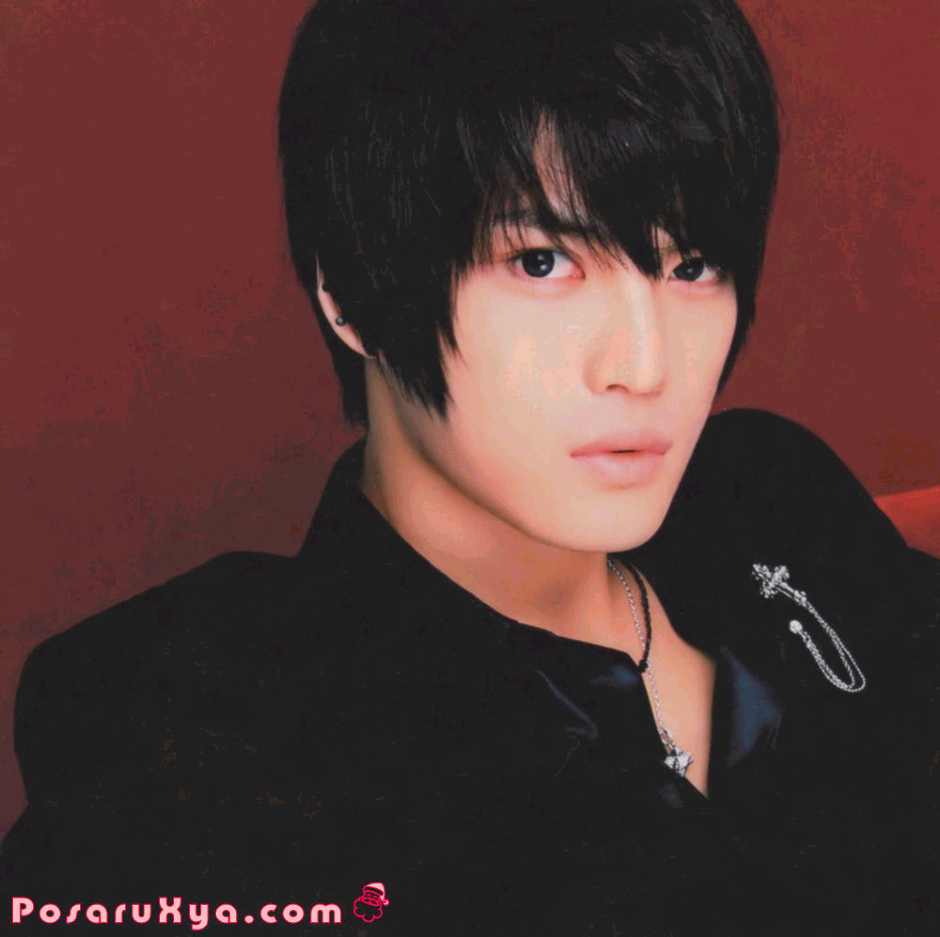 AllKPop.com reports:
It's just been reported that JYJ's Jaejoong has delayed his military enlistment, citing 'overseas stay' as his reason. At this time, his enlistment date has been pushed back to August 31st, 2012. However, if he wishes to postpone his enlistment date then, he will be able to request for a deferment, provided that he has a reasonable excuse.
Jaejoong received his military draft notice back in September. Although he's currently a student enrolled in Kyung Hee Cyber University as a communications major, he's reached the age of 24. Consequently, he's of age where he could be included in the draft despite still being a student.
C-Jes Entertainment told Dispatch over the phone, "Jaejoong has requested for a deferment of military enlistment. He has received permission from the Military Manpower Administration. The enlistment was postponed since there are a lot of overseas promotions this year. There is no problem with him promoting until August of next year."
The agency's decision to cite "overseas stay" as the reason for deferment rather than school immediately caught the public's attention. Some netizens even began to whisper that Jaejoong couldn't use school as his excuse because he was expelled.
C-Jes brushed off the rumors, stating, "Even during the recent Europe concerts, Jaejoong wrote up 2~3 reports to submit. He is that dedicated." They also clarified, "Since JYJ frequently has overseas concerts, we submitted documents citing overseas stay, rather than school."
Although he spends most of his time in Korea rather than overseas (60% compared to 40%), there were no legal problems over his 'overseas stay' excuse. A source from the Military Manpower Administration stated, "He doesn't have to stay overseas during the entire time of his deferment, just because he cited that as his reason… Once the permission is given, it is possible for him to go back and forth between Korea and other countries."
Although Jaejoong has deferred his enlistment for now, he will have to provide another valid reason if he does not wish to enlist after September of next year. C-Jes stated, "It is a given that a man with a healthy body will be recruited into the military. Since, for the time being, there are overseas promotions lined up, deferment of enlistment was unavoidable. However, Jaejoong is definitely planning to enlist."
Meanwhile, back in February, Yoochun underwent a physical examination for his own military draft; he was classified as needing review for a chronic asthma condition. He was also categorized as 7th rank in his first formal review back in August. Since reviews can be conducted up to 3 times, the results of the remaining 2 reviews will determine whether or not he will enlist. (Receiving 7th rank in physical examinations for military enlistment usually means the individual is not valid for active military duty due to physical illnesses or conditions)
The Military Manpower Administration stated, "Usually when receiving reviews, a set amount of time period is given for medical treatment. 6 months, or sometimes 4 months, is decided as the treatment period. The progress is checked and the decision is made… An individual can receive up to 3 reviews. With the results from the last review, enlistment or exemption will be decided."
Source + Photos: Dispatch
Credit: carolicity c/o AllKPop.com
Shared by: AllKPop.com
[Our Source: AllKPop.com]
Momma's Source: dbskalways.wordpress.com
Share This