[Trans] 130704 TVXQ's 'SCREAM' To Be Used As The Theme Song Of Japanese Movie 'Sadako 3D 2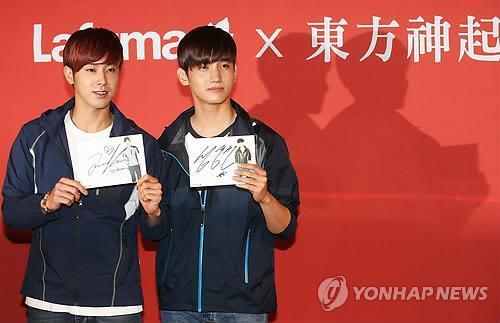 Sankei Sports announced on the 4th that Hallyu star TVXQ's new song 'SCREAM' has been chosen as the theme song of the movie 'Sadako 3D 2′.
According to the newspaper, this movie is the latest production of the 'Sadako 3D' franchise, the first of which was released last May and grossed over 1.3 billion Yen.
It was said that Producer Kobyashi made the offer to TVXQ as he said, "We'd like to breathe new life into the movie with TVXQ, who are loved all around the world as the core of Asia."
Describing the new song, which will be accompanied by powerful choreography, Max Changmin said, "It's a mix of dance and rock that goes well with the horror movie genre." Their new single 'SCREAM' will be released on the 4th of September.
Director Tsutomu Hanabusa, who was in charge of the first movie, will be sitting in the director's chair for 'Sadako 3D 2′, which will be released on the 30th of August. It is set to be shown in six different countries, including Korea, Hong Kong and Russia.
Source: [yonhap news]
Translated & Shared by: dongbangdata.net
Momma's Source: sharingyoochun.net
Share This