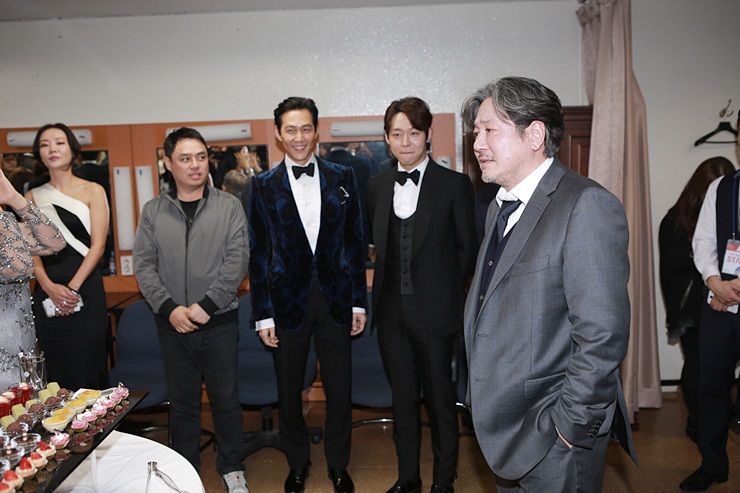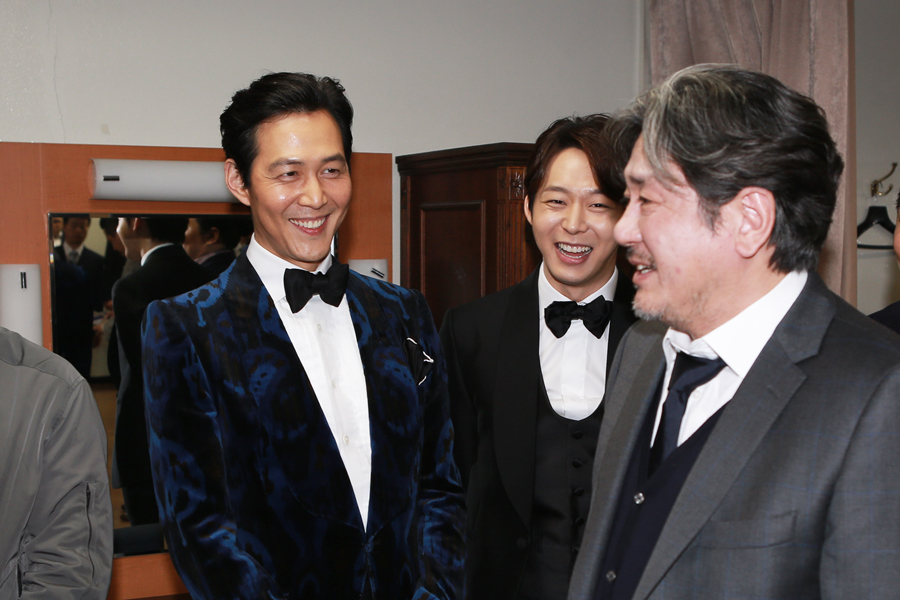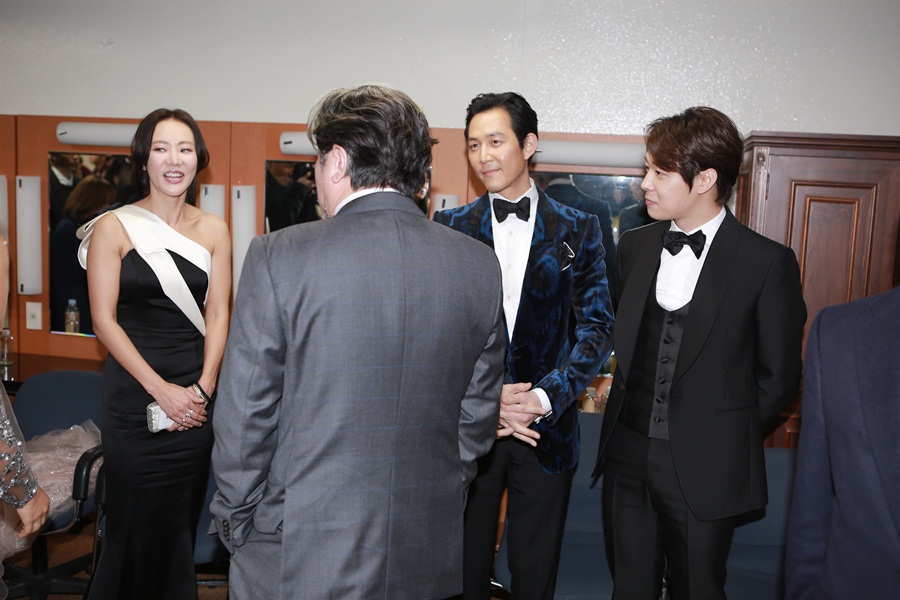 JYJ Fantalk Source: JYJ3
Share This
[Translation] [Billboard Meet Up] The Keywords Of JYJ Park Yoochun Through "Rooftop Prince
"Han Ji Min is a Sunbae I really want to protect"
Want to appear with brother Yoohwan in Cannes Film Festival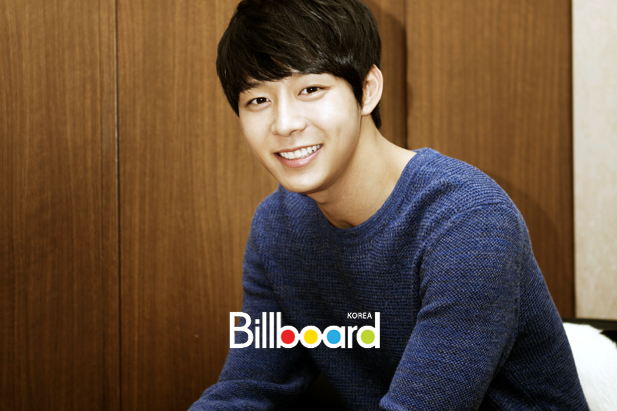 [Billboard] "I am very ashamed of my previous prejudice of him being a "singer born actor". I can't even imagine how he looks singing on stage, his acting is really good. He is calm, it doesn't feel like he is younger than me." (actress Han Jimin)
Sunbae actress Han Jimin praises the "new actor" Park Yoochun who began acting in 2010 in the KBS2TV drama "Sungkyunkwan Scandal". This is also respectful praise for the actor that acted in the role of a person that crossed 300 years into the future called LeeGak in the SBSK drama "Rooftop Prince", which finished airing on the 24th of last month.
Park Yoochun is part of the 3 member group JYJ, this is his third time acting in a drama. From his first drama "Sungkyunkwan Scandal", he successfully earned the title of "new idol born actor" for his acting skills, and through "Rooftop Prince" he had many times received praises such as "having the power to lead the whole drama". In the full hour of the interview, Park Yoochun recalled the many things he has experienced through this drama and revealed his excited smile. After filming under the sun, his face was tanned, and suddenly revealing his white teeth, it was a memorable moment. He was really like an actor when he said "through this work, I really understood what it is like acting". Through "Rooftop Prince" Park Yoochun stepped to a higher level, we will try to point out all the keywords related to his acting.
 ◆With the help of "Han Jimin" and "Flower boy trio"
"Rooftop Prince" for Yoochun as an actor of only 3 years, is a pretty hard topic. Because he had to act out a past to present Time slip, and act it out naturally, this is the important part of this drama. But Lee Gak is a character that travels back and forth from past and present, so he has to keep a strict tone and action, but slowly change, as the drama slowly progresses, to keep a balanced feeling for the drama, to be able to do this is not easy. When Park Yoochun filmed this, there was a time he couldn't get the feeling. At this time, Lee Gak's flowerboy trio gave him a lot of strength. The funny but also charismatic characters of the flowerboy trio, they were like medicine that gave Lee Gak added strength. Park Yoochun also didn't forget to thank them.
"Because the four of us guys have a lot of scenes together, so before filming I would be really worried. It was our first time meeting each other, so we didn't know if we can act well together. However, since the beginning of filming, our collaboration was perfect, and sometimes with improvisation~ The scene with eating the mint, most of the lines were all improvised. If it wasn't for these three actors, I think Lee Gak would be very tired."
He was also worried about his scenes with actress Han Jimin in the beginning. When thinking back, from the first time they meet, eating noodles in a convenience store, he would feel awkward. But because of Han Jimin's personality, I was able to easily open my heart. Park Yoochun expressed: "I feel like I have luck with actresses," to be able to meet Han Jimin, it could be said as one of the successes he got out of this drama.
"I feel like she an actress that could be in a scene with any actor and still collaborate perfectly. I just want to follow noona and do well, but she said I became her strength, I felt very surprised (laugh). She has a petite and cute appearance, so I want to protect her. If we were to openly date, I would tell the world. She's someone I would want to bring to visit my dad's tomb. But of course, we don't have any relationship together (laugh). I still burp around noona, we are really comfortable together. I meet a great partner, she's also a great mentor, I feel like I have received a huge gift."
◆K-pop singer's first South America tour and father's death
This drama is very special to Park Yoochun, because he experienced good and bad things while filming this piece. During filming for this drama, in just one week, he experienced the happiness of breaking K-pop record of being the first to tour in South America as well as the sadness of his dad's passing. In March of this year, during the time of filming the drama, Yoochun had to fly to Chile and Peru for "JYJ 2011-2012 world tour". With this they broke the record as the first K-pop singer to perform in South America. On his flight back, his father passed away. However, even though his pain has not be cured, he had to return to film the drama. Park Yoochun recalled the tough memory…
"Returning to the filming crew, I felt everyone was really worried for me as if it happened to them. From the time of the concert and my father's passing, we couldn't film as scheduled and had a lot of scenes to film, I thought they would be agitated because it would be very understandable. But when I saw the actors and crew so calm, the burden I felt in my heart lightened. Because this situation could happen to anyone. This time it made me realize the importance of family. My mom and I fight a lot because we care about each other. And because of this thing, we also realize our love for each other. I want to completely become the strength for my family."
◆Solo album and entering Cannes Film Festival 
During the time Park Yoochun focused on "Rooftop Prince", JYJ's Kim Junsu released his solo album. This album was ranked 10th on America's Billboard worldwide rankings, and took first place in Japan's iTunes rankings. Him and Kim Junsu are members of the same group that stood on the same stage, and is also competitors as singers, is Yoochun not jealous of him?
"When Junsu said he will release his solo album, Jaejoong hyung and I agreed with him. Junsu is very amazing. If he was born in America, I think he would come a worldwide pop star. I see him working this hard to prepare, I think him releasing an album is natural. I also want to release a solo album, but I feel like this is not the time yet. Wait until later, the album I want to release will include the songs I composed myself, as well as songs I have took part in composing. I also want to take the picture for the poster for the album by myself, I want to design it, and one day I will release an album that is entirely my own work."
Park Yoochun is deeply into acting until he can't control himself, he hopes to go with his brother Park Yoohwan to a world-class film festival "Cannes Film Festival"
"If there's a chance, I hope to attend the Cannes Film Festival with Yoohwan. To be in the same drama, or for our own dramas. The award show in April this year, we went together, I felt really at ease, and I felt really happy. If we could go to the world class film festival, I would be even more happy, excited. When we do go together, he has a task~ Because he has lived in America for more than 10 years, his English is a lot more fluent than mine, so I would enjoy using him as my translator (laugh)."
source: billboard + baidu
trans by: sharingyoochun.net
Momma's Source: sharingyoochun.net
Share This