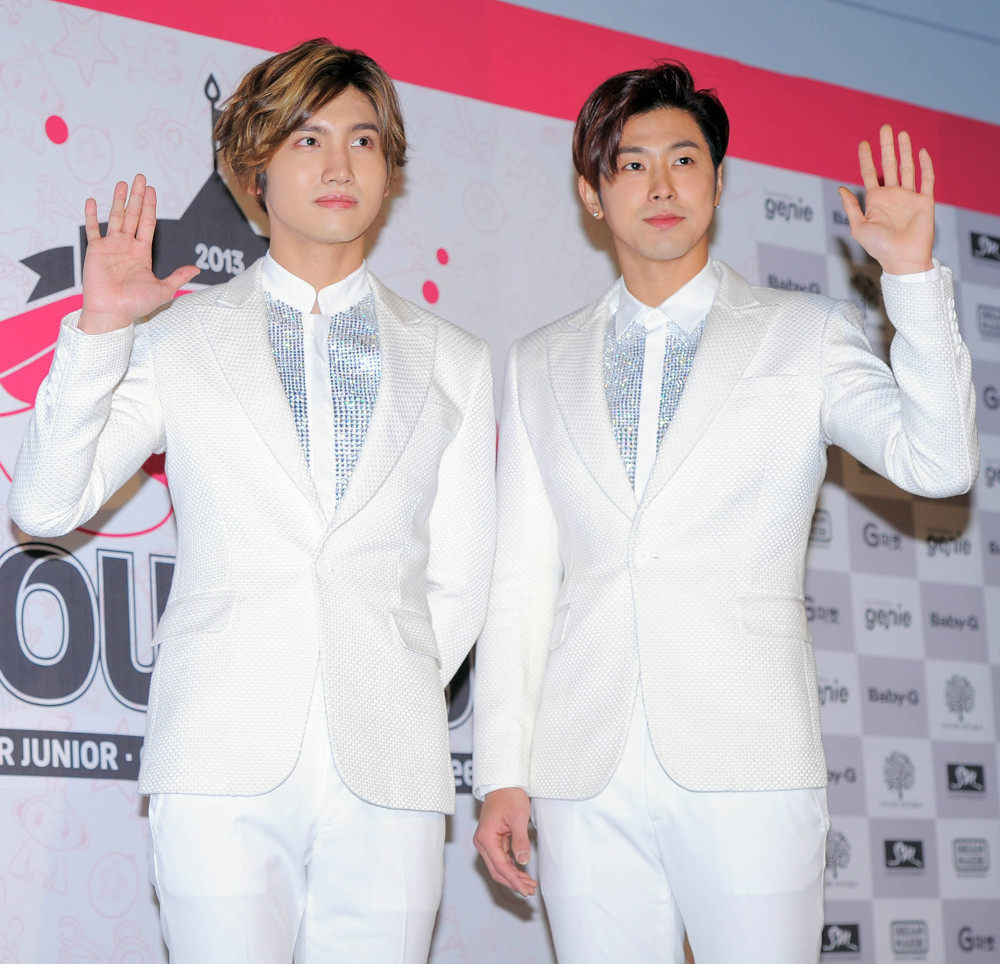 TVXQ (Photo: The Chosunilbo JNS/GettyImages)
After wrapping up the shows in Sapporo, TVXQ finally wrapped up the "TVXQ Live Tour 2004~TREE~" show in Niigata on May 11 and 12 at the Toki Messe, the tallest building on the Sea of Japan. The performance is the part of the tour to promote their seventh album TREE that was kicked off in Yokohama on April 22.
The duo performed a total of 27 songs in their set list for the performance, including the new songs from their newest album, like "Tree of Life", "I Love You", "Something", "Hide & Seek", and "Scream" as well some of their previous songs, including "Humanoids", and "Keep Your Head Down".
The two interacted with their fans in between their performance. Yunho seemed to get caught by flu and by taking some medicine he was a little bit drowsy during the talk according to some fans' account. Yet, his performance was still strong and charming.
Changmin, on the other hand, mentioned about how delicious Niigata's rice is. It seemed like he always enjoyed some local cuisine before he performed, just like what he told his fans in about the ramen he had in the previous performance in Sapporo.
TVXQ will continue their tour to other cities, including Tokyo, Osaka, Fukui, Fukuoka and Hiroshima. They will be performing in a total of 29 concerts in the mentioned cities until June.
credit: ttwigo
shared by: sharingyoochun.net
JYJ Fantalk Source: sharingyoochun.net
Share This