[News] 110531 JYJ's LA Pre-Concert Fan Meetup Proves Group's Success
The success and popularity of JYJ has once again proven itself, as seen in the number of fans that gathered before the group's recent Los Angeles concert. The concert took place on Friday, May 27, and lasted from 8PM to 10PM at the Nokia Theatre.
A pre-concert fan meetup was originally planned by DBSK fansite DBSKnights, but was cancelled due to lack of space to accommodate the estimated 300+ attendees. Another DBSK fansite saved the meetup by moving it to Nokia Plaza. There, fans began to gather at 2PM, enthusiastically introducing themselves to each other.
As the hours passed, fans took pictures, made new friends, got hyped up for the concert, and even did flashmobs! A number of fansites also gave away bracelets, light sticks and signs for Cassies to use during the concert. A red ocean slowly formed as more fans trickled in while decked out in DBSK merchandise. By 7PM, the meetup had swelled to over 250 people.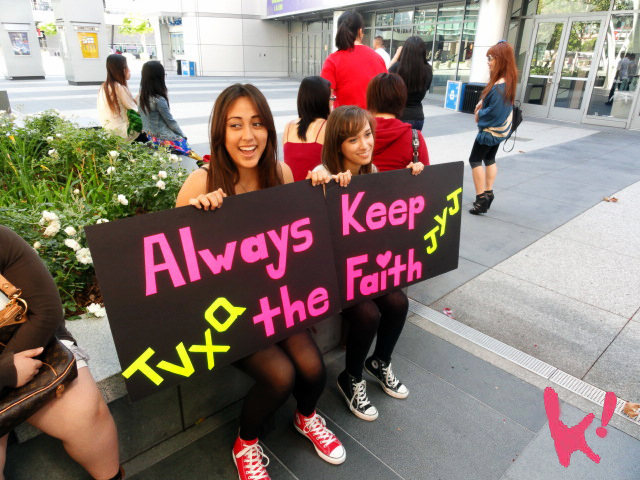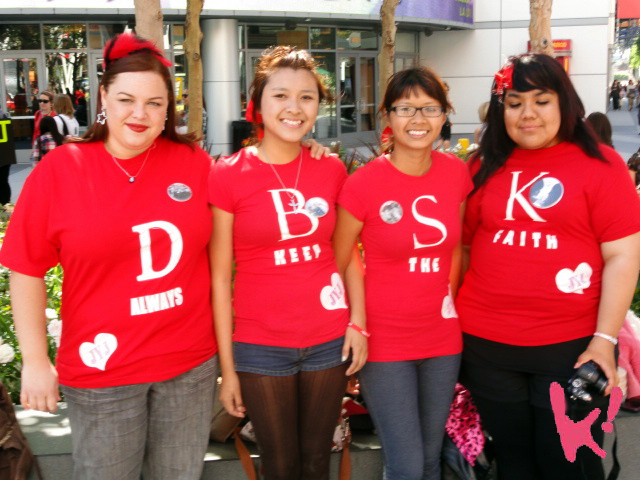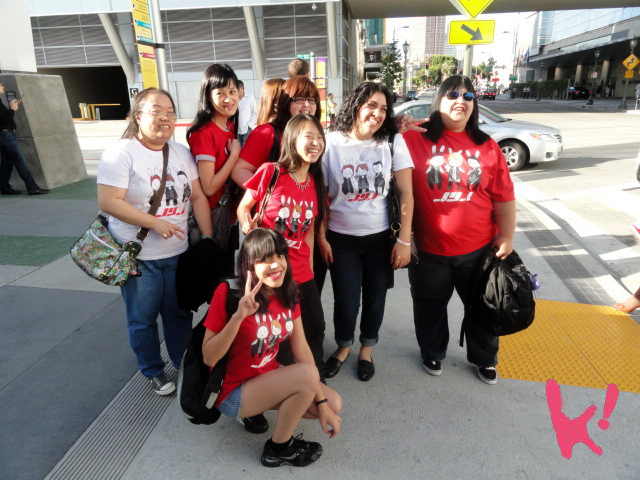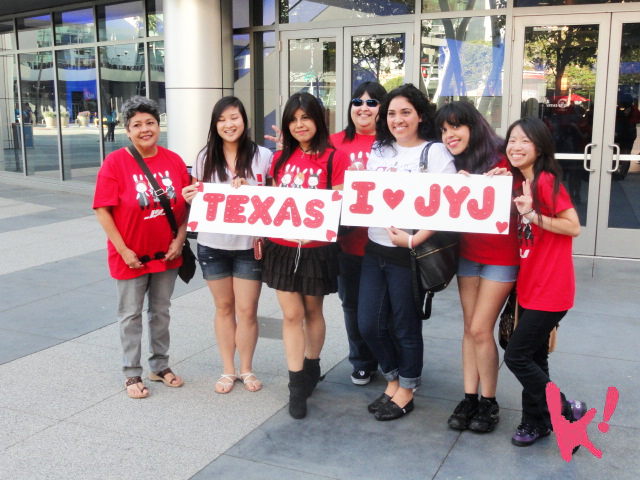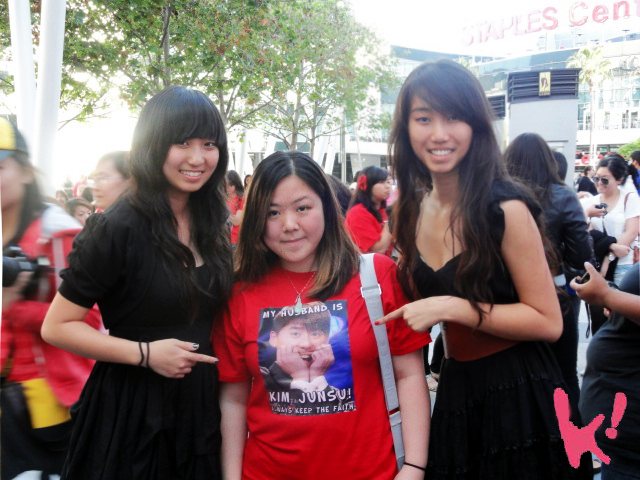 According to the official Facebook event for JYJ's concert, "JYJ's concert tour will create an unimaginable experience and compelling atmosphere that fans from all over the world and of all ages can enjoy. Their fans will finally get a chance to witness JYJ's grandeur debut in the U.S and Canada."
Such a claim held true as fans from Hawaii, China and even England flew in to see the singers perform. Audience members ranged from teens to aunties, as well as a number of avid fanboys. Junsu's father, JYJ's friends John Egg, and previous MC of the JYJ showcase Shane Yoon also showed up to show their support. John Egg stopped by the meetup to take a few pictures, exciting the surprised fans.
Four aunties from four different nationalities (America, Taiwan, Japan and Korea) drew a great amount of attention as they showed off their DBSK pride. Lily, Ayumi, Christin and Lindsey had met at the Las Vegas and Los Angeles JYJ showcases, and become friends since then. They wore matching black boas to show their connection to one another.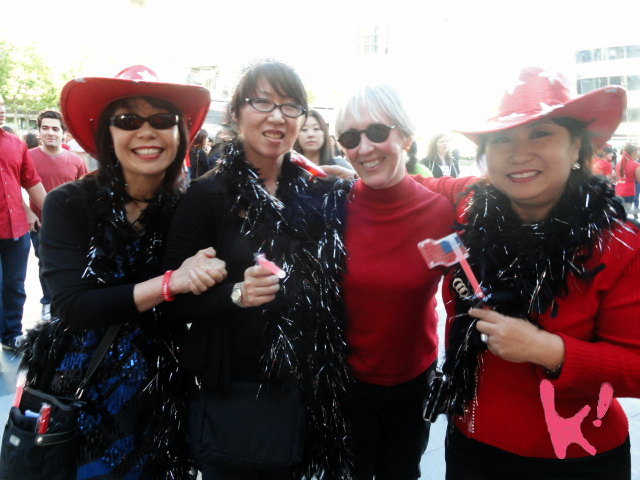 They had discovered JYJ through websites like Youtube and Wikipedia. One of the ladies often visited a Korean drama recap site, where she discovered Yoochun's "Sungkyunkwan Scandal." She saw that "Yoochun and his group" was often referenced, so she googled DBSK and discovered a "huge amount of information" on them. Through Wikipedia, she read about the Mirotic lyrics controversy, which led her to YouTube, where she watched the Mirotic music video. At that point, she was sold.
When asked who their favorite member was, many replied, "Jaejoong!" with a familiar dreamy look on their face. But one aunty admitted that she liked Changmin because he is "good-looking and funny."
Despite their older age, the women's enthusiasm matched many of the younger fans there. Christen even confessed that she had gone to all three JYJ showcases and two JYJ concerts.
The four ladies showed their burning dedication with their message to JYJ. "Always Keep the Faith! We will fight for you. Don't give up."
Are you impressed by the amount of support JYJ's fans are showing?
You can watch videos of the flash mob here:
credit: koreaboo
shared by: sharingyoochun.net
Momma's Source: sharingyoochun.net
Share this: