[News] JYJ Kim Junsu – musical tickets sold out in 10 minutes
Posted on November 22, 2011 by DBSK Always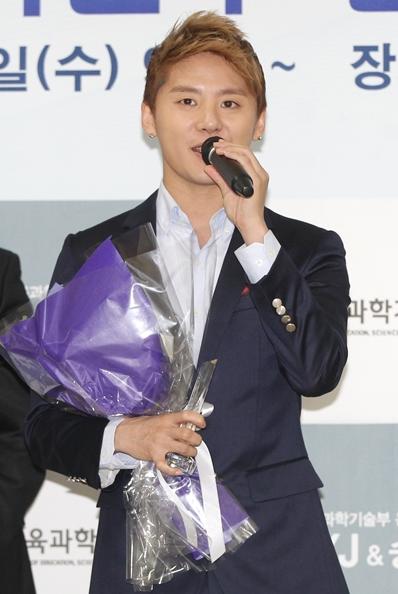 JYJ's Junsu has shown his "ticket power" once again.
According to his management agency, when the first round of ticket sales for Junsu's musical [Elisabeth] opened at 10am on 22 November, more than half of the tickets for all the shows available were sold out within 10 minutes.
In particular, all of Junsu's performances were sold out. Junsu participated in [Mozart!] last year, as well as in [Tears of Heaven] and the encore performances for [Mozart!] this year, and each time all the tickets for all of his performances were sold out. The musical [Elisabeth] is a piece of work which depicts the dramatic life of the beautiful queen Elisabeth and her fantasy-like love story.
On the other hand, preparations for the musical [Elisabeth] have begun and it will run for approximately 3 months, from 9 February to 13 May 2012, at the Blue Square Samsung Electronics Hall.
Source: [kstarnews]
Translation credits: mandasoh@tohosomnia.net
Shared by: tohosomnia.net Do not remove/add on any credits
[Our Source: DBSKnights.net]
Momma's Source: dbskalways.wordpress.com
Share This