[News] 121122 JYJ Kim Jun-Su is Having a Ballad Concert with Orchestra in December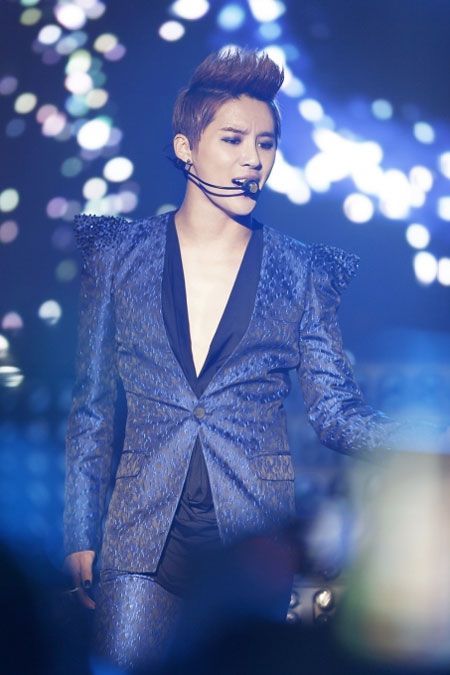 Kim Jun-Su of JYJ is going to have a unique solo concert in December.
C-Jes Entertainment announced on 22nd that, "Kim Jun-Su is going to have '2012 XIA Ballad & Musical Concert with Orchestra' in December."
The concert has a unique concept that everything including orchestra, band and chorus are all performed 100% lively, and there will be some ballad songs from Kim Jun-Su's drama OSTs and the musicals he appeared such as 'Mozart' and 'Elizabeth'.
Kim Jun-Su who was rewarded with Popular Star Award for 3 consecutive years from Korea Musical Awards with the musicals 'Tears From Heaven', 'Mozart' and 'Elizabeth' recently released his solo album 'Tarantallegra' and English single 'Uncommited', and had solo World Tour.
An official of the concert said, "It's possible because it's Kim Jun-Su who is highly skilled. The concert was produced to strengthen Kim Jun-Su's attractive voice, and it's going to be a unforgettable gift for his fans."
Meanwhile, Kim Jun-Su is going to have '2012 XIA Ballad & Musical Concert with Orchestra' at D Hall in COEX in Seoul for 3 days, from 29th to 31st. [Photo=C-Jes Entertainment]
credit: innolife
shared by: sharingyoochun.net
Momma's Source; sharingyoochun.net
Share This