[TRANS] 130323 JYJ's Kim Junsu Is Connected To Jeju In Many Ways, Holds A Hallyu Fanmeet On Jeju Island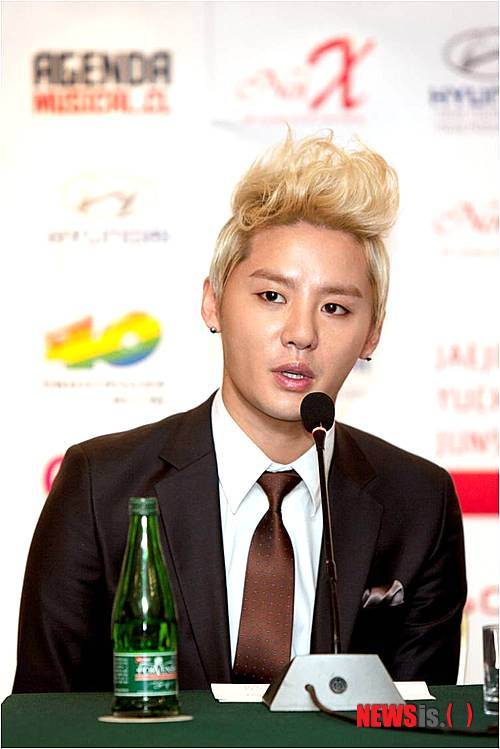 Hallyu star JYJ's Kim Junsu will be holding a fanmeet on Jeju Island this weekend for Japanese tourists.
On the 22nd, it was reported that a Japanese traveling agency will be holding a fanmeet event with Kim Junsu at the Jeju Ramada Hotel on the 23rd for Japanese tourists (estimated 370 people). The day's event is scheduled to consist of a mini live performance and a talk show.
Kim Junsu held a fanmeet for Japanese tourists on Jeju Island last year as well.
Kim Junsu's relationship with Jeju Island has been one that has developed over the years with his group JYJ working as the honorary ambassadors of Jeju Island's bid to become one of the 7 Natural Wonders of the World. They received honorary awards for contributing to the selection of Jeju Island as one of the natural wonders.
A large-scale hotel that will be run by Kim Junsu's father in Seogwipo-si is currently under construction and is drawing a great deal of attention as well.
Source: [sisa jeju]
Translated & Shared by: dongbangdata.net
Momma's Source: dongbangdata.net
Share this