[News] 110929 TVXQ's Jung Yunho may return to drama "Poseidon"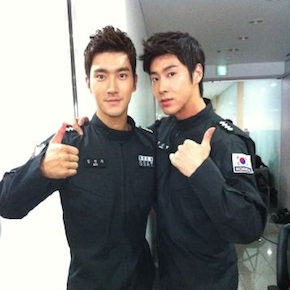 TVXQ's Yunho has received enthusiastic response through his special appearance as Marine Police Special Forces Tactics Team leader Kang Eunchul in KBS's new drama series "Poseidon" through the first 4 episodes. Although his character has exited the drama, it is expected that there will be a comeback.
Yunho's last appearance in "Poseidon" was in the 4th episode broadcast on September 27th. Because Yunho was not a fixed cast member and only had a special appearance, he appeared in a glamorous fashion in the initial parts of the drama and then bid goodbye to the audience.
His appearance in "Poseidon" is Yunho's comeback to the drama industry in 2 years after MBC's "Heading To The Ground" in 2009. As a result, the anticipation of his fans and other netizens were huge. As a singer and member of TVXQ, he had reached the pinnacle position, but as an actor, it remains a fact that his activities were minimal. Particularly, in light of the fact that fellow TVXQ member Changmin had made his acting debut through "Paradise Ranch," the anticipation for Yunho could only increase.
Fortunately, Yunho has received good reviews through his brilliant visuals and action scenes in "Poseidon," as well for his stable acting ability. However, what is a pity at this stage is that Yunho is leaving the drama through his last appearance in the 4th episode. Accordingly, a portion of viewers showed responses such as, "We plead for an increase of Jung Yunho's part," "We want to hear more about Jung Yunho, who provided the twist in the drama."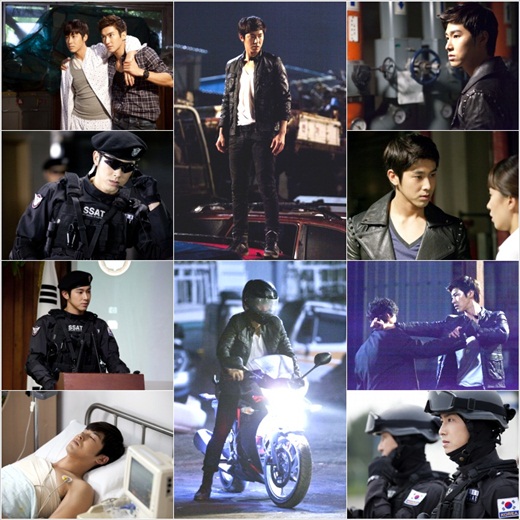 Fortunately, the production crew has revealed the possibility of Yunho re-appearing. "Poseidon" Kim Seungmo PD hinted, "It is possible that Yunho will re-appear in the latter part of 'Poseidon' as his character Kang Eunchul. We have set aside some room for that possibility."
Particularly, the production crew explained that Kang Eunchul's character is a main role, which straddles between good and evil. This allow the drama to smoothly go on. Kang Eunchul and Choi Heegon, the head of the criminal organization, got entangled, and constrained by unforeseen circumstances. In the 4th episode, Marine Police Special Forces Tactics Team leader Kang Eunchul abruptly left the country, leaving behind many questions.
Source: Newsen and ContinueTVXQ
credit: koreaboo
Momma's Source: sharingyoochun.net
Share This