[
TRANS] 120112 Not Justin Bieber, Not Miley Cyrus: Korean Band Breaks Peru's Ticket Sales Records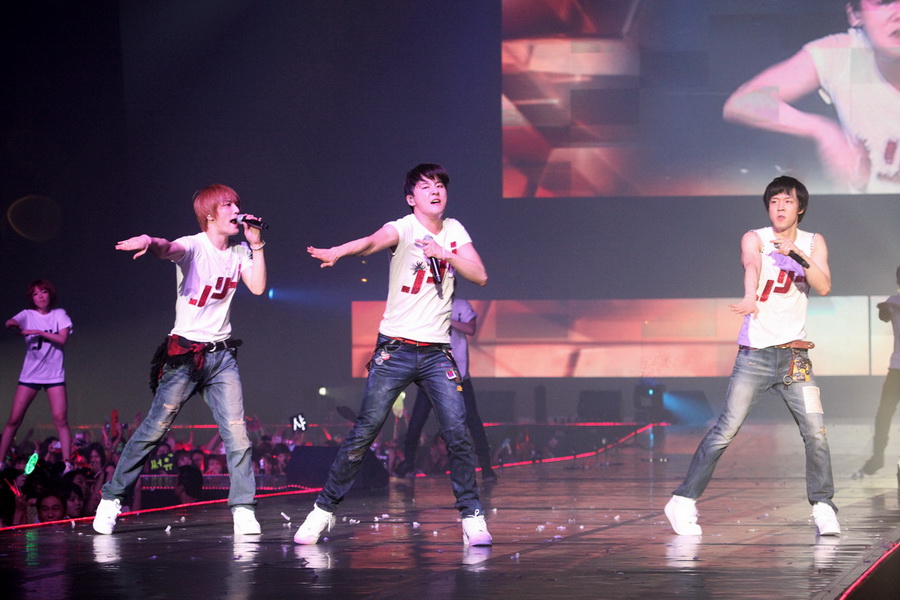 JYJ, a popular K-pop group, sold half their concert tickets within half an hour. They will be performing in Lima, the capital of Peru, on 11 March.
Perhaps before you read this article, you would be wondering about two things, who is JYJ, and what is this K-pop that they represent. Without being mentioned on the radio, and never having appeared on television programs such as MTV, and their albums are not sold in Peru. Jaejoong, Yoochun and Junsu, Korean names that are hard for us to pronounce, have created a new record in our country. Their fans created a record of buying half the total number of tickets within 30 minutes for this concert which will be held at Estadio Monumental on 11 March.
According to Carlos Huamán, one of the people who made this concert happen, two of the ticket categories was sold out within the first day.
It is expected that a crowd of 10,000 will be mobilized for the JYJ concert, and this is a historical moment for fans of K-pop, a leading representative of Asian pop culture.
Another noteworthy point is that they will be arriving in Lima on 10 March, and will hold their concert immediately after that.
Data : The previous record for fastest selling tickets was held by the Jonas Brothers in 2009 when tickets for their first show sold out in 5 days.
Source : [BaiduTVXQ + El Comercio]
Translated & Shared by : dongbangdata.net
Momma's Source: dongbangdata.net
Share This