TRANS] 111114 JYJ's Concert In Germany, Reported by Various Major Papers In China
November 15, 2011 by TheRasasaurus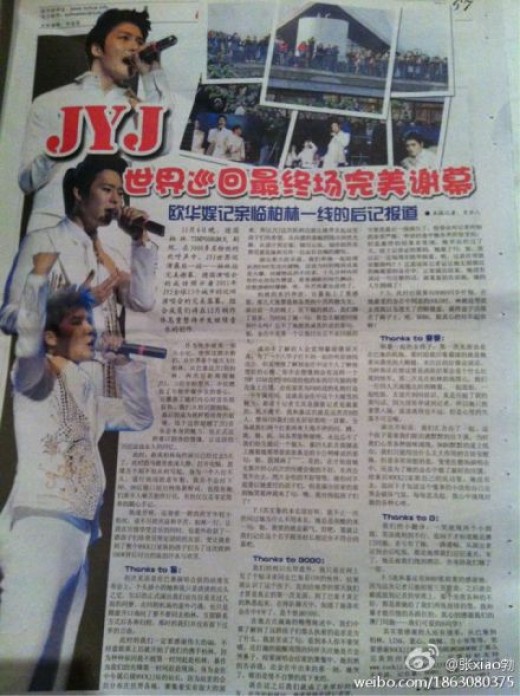 The Chinese papers' report on group JYJ's concerts in Germany have attracted great attention.
Recently, an image of a Chinese newspaper with pictures of JYJ was uploaded onto the internet. In the photographs, individual pictures of the members as well as pictures of the concert situation were published (in the paper.)
On 6 November, JYJ had held their solo concert at the Tempodrom, in Berlin, Germany. During that concert, fans from Berlin, Holland, Finland, Sweden and other Northern European countries, as well as Poland, Russia and other Eastern European countries, a total of approximately 3,000 fans gathered, a day that saw a large crowd.
Seeing this, netizens said, "A concert in Germany was reported in newspapers in China, daebak," "This is the power of JYJ," and other comments.
Source : [BaiduTVXQ + TV Report via Nate]
Translated & Shared by : dongbangdata.net
Momma's Source: dongbangdata.net
Share This