[NEWS] 120528 JYJ Junsu & JUNO,
Brothers Rank On Oricon Top 10 At The Same Time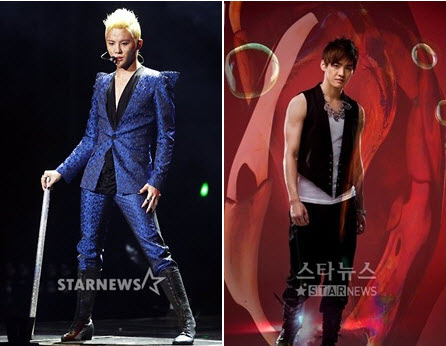 JYJ member Junsu and his older brother JUNO were both ranked side by side in the Oricon Top 10.
As of 24 May, on the latest Oricon album rankings, (Week of 28 May, data from 14-20 May), Junsu's first solo album "Tarantallegra" which was released on 20th in Japan was ranked at number 9. For JUNO, his single "Everything" which was on sale 16 May was ranked at no. 10 on the singles ranking.
Recently, it doesn't seem to be too difficult for Korean singers (Groups) to rank on the top 10 of Oricon at the same time. However, it is unusual for brothers to both be ranked within the top 10 at the same time, so this result gained attention.
(Irrelevant news omitted)
Source : [K Star News]
Translated & Shared by : dongbangdata.net
Re-up by: iXiahCassie
Momma's Source: iXiahcassie
Share This