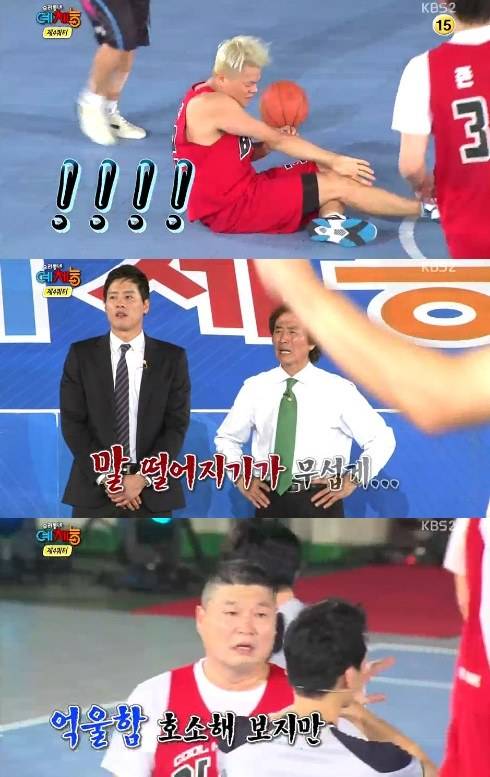 On October 29, KBS 2TV's 'Cool Kiz on the Block' finally aired their very first basketball game. The team faced their first rivals, a female basketball team from Kyungki-Do Hanam.
Unsurprisingly, as the game progressed, the play got rougher. Eventually, J.Y. Park, who had contributed greatly to the score due to his brilliant moves, eventually fouled out after he received his fifth foul. In addition, Kang Ho Dong got a foul so there had to be player changes, instantly changing the drift of the game in a brief instant. While their basketball team had been leading by a large margin, the other team shortly caught up.
Supervisor Choi In Sun said, "If you foul, there comes a crucial moment . . . Basketball is tough." The team members were reminded to be careful of fouls.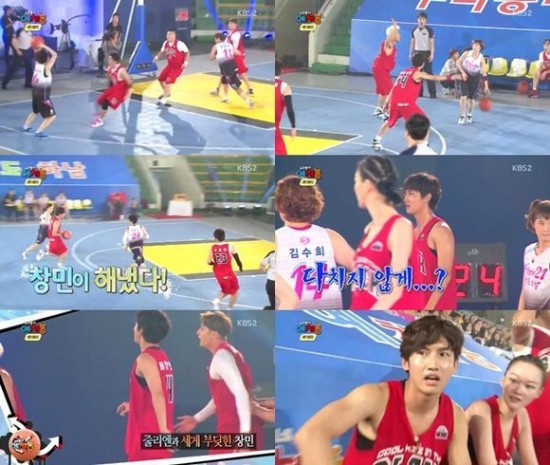 In addition, TVXQ's Changmin entered the court to play. He was warned by Lee Hye Jung to just jump with his hand up so as not to get hurt. However, as Changmin tried a rebound later on, he ran into Julien Kang and hurt his ankle.
Although his expression suggested otherwise, Changmin assured his fellow team members that he was okay.
Julien Kang and John Park kept their cool for the rest of the game so that their focus, pick and roll, and combination plays eventually led their team to their first victory!
Congratulations on their win and awesome teamwork.
credit: allkpop
JYJ Fantalk Source: sharingyoochun.net
Share This