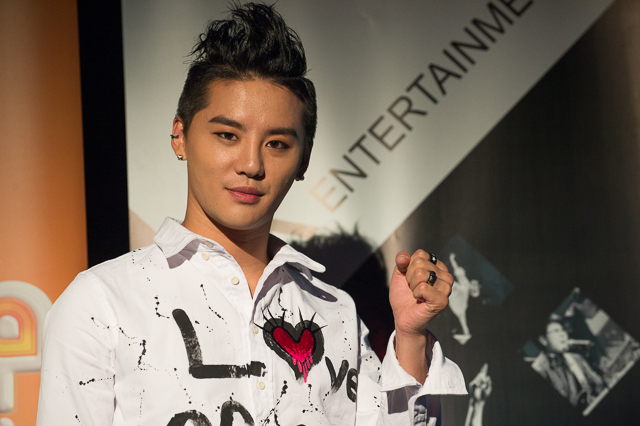 K-Pop star Xia arrived in Sydney yesterday ahead of his one off concert at Big Top Luna Park. A press conference was held at SBS PopAsia's television studios ahead of the concert. Hello Asia editor Johnny Au and contributor Erin Smith was on hand to provide coverage. Photos by Johnny Au & Erin Smith. Translation provided by Lynn Ko.
Can you give us a greeting and your impressions of Sydney?
Hi everyone! My name is Xia. I actually visited Sydney back in 2010 with members of JYJ. Sydney is such a beautiful city. As soon as you land at the airport you can tell it's a beautiful city. I'm very excited to be in Sydney again and it feels a bit different to be here for my concert this time but it's wonderful.
While you are having your concert overseas and Korea, is there any difference? (e.g. concert, response from fans)
Clearly the most obvious difference is the language. Actually I don't really feel much of a difference. As JYJ fans alike we start to become one. As a whole there isn't much difference.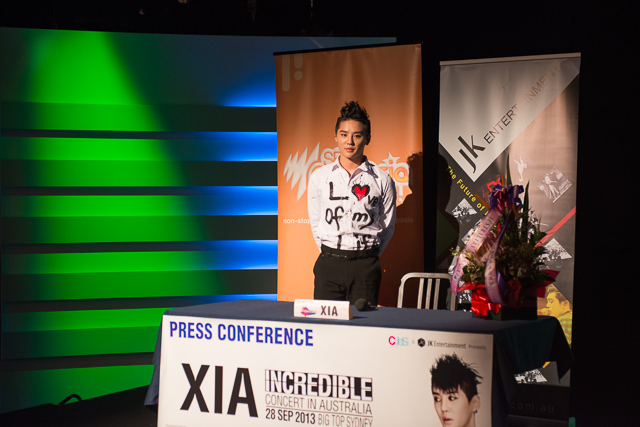 Also you are a singer song writer, what inspires you to write songs and where does your ideas come from? (e.g. Incredible)
I have no roles in terms of writing songs or coming up with music. Every song is very different but dance songs like Tarantallegra we actually came up with the beats first then the lyrics but with ballad songs like Fallen Leaves we came up with the lyrics first then the dance moves. So every song is different.
Could you tell us something incredible about yourself that we might not know?
Incredible? I really hope the concert will be an incredible time for my fans and myself. It's something that cannot be achieved by myself so it has to come from my fans as well. It's like a fusion of the two energies. So I'm very looking forward to the concert tomorrow and I do hope it's going to be something incredible.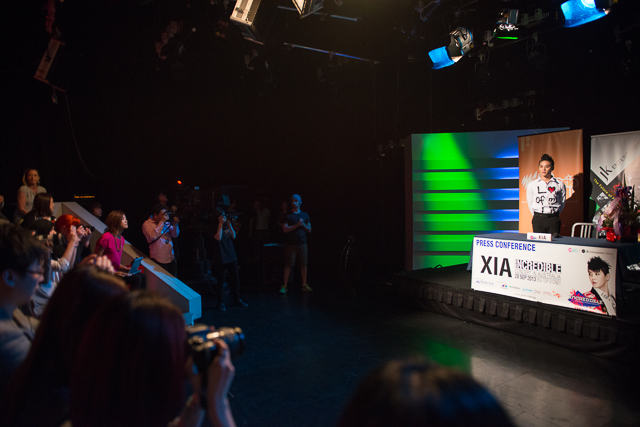 We believe you were first here in 2010 on a mini vacation. Do you have a favourite place in Sydney?
My favourite place in Sydney? Firstly ever since I was a child I have seen pictures of the Sydney Opera House in textbooks, TV and all kinds of media. You name it I've seen it! So when I saw the Opera House I thought it was grander than I have imagined. So the Opera House was great, as well as the Harbour Bridge of course. I actually completed the Harbour Bridge climb so that was great. I also really enjoyed your kangaroo steak and crocodile pizza. We were here for a brief amount of time but tried to experience as much of Australia as possible.
How do you feel about performing in the musical Elizabeth, chosen to act the leading role of 'Death' for the second time, and what musical do you want to perform in the future?
When I first performed in the musical Elizabeth the fact that my character was 'Death' overwhelmed me. I tried hard to think up of how to portray my character. It was a bit of a struggle to come up with something that was against my nature. But I really enjoyed performing the role. For the second time around I wanted to portray 'Death' differently. I wanted to colour him differently. It was an incredible experience to do that. In fact I have just announced that I will be performing in another musical this December. Funnily enough the musical is also called The December.
Your latest album Incredible had various types of genres, which genre was the most fun to do? Do you have a favourite song on the album?
The most fun I had? I must say it's the song Incredible that I enjoyed the most. It an upbeat dance song that was targeted for the Korean summer. And summer makes everyone happy as you all know! I also know its summer in Australia soon so I hope you guys feel the same way I had when I was making the song as well. I actually cannot pick one favourite song on the album as I've put in my effort to all songs so it's hard to choose one favourite song.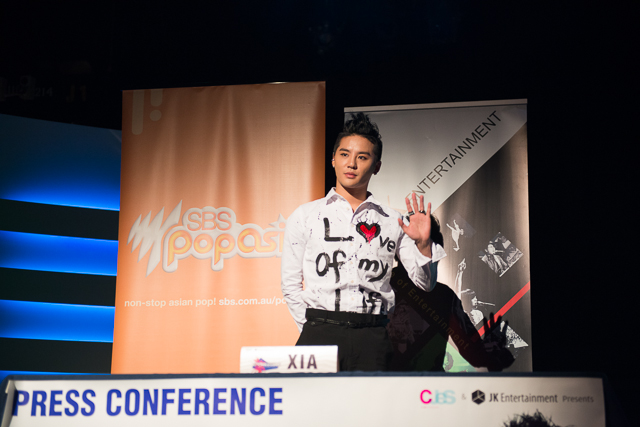 What can fans expect from your first Sydney concert?
I've been doing my world tour since last year and now I'm performing in Sydney so that means I have performed on every continent except for Africa which I am very grateful about. In this concert I want the audience to feel the excitement and joy I feel when I'm performing for them. So I hope everyone has a great time!
What are the main differences between performing in a musical and promoting albums and singles?
When I promote my albums and singles as a solo artist it's all about me. But when I perform in a musical it's a very different feeling. It's the same excitement but the feeling I get at the end of each is very different. All in all there is a difference when I'm by myself or with other people.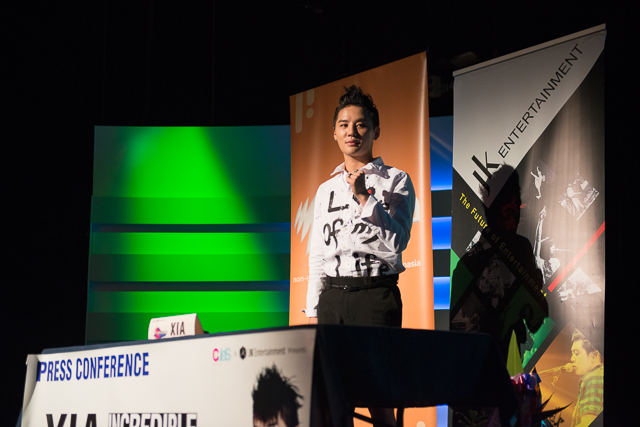 Questions from Erin Smith of The AU Review
You took on the name Xia as a desire to be recognized as a star throughout Asia. Now that you have achieved that goal are there bigger desires?
(Laughs) I feel a bit embarrassed! When I first took on the name Xia it actually originated from the word Asia. But forget about being a star and all. I just want to be out there for every one of my fans around the world. That is all I want. I want to perform for every fan around the world. Beyond Asia.
What's your message to your Australian fans and your plans for the rest of 2013?
I'm very much looking forward to the concert tomorrow. I hope it's going to be a night I will be enjoying with my fans, breathing in the air with my fans. Performing in Australia is not something I just look forward to by myself. I really hope one day I can come back with my group JYJ. Not sure when that is going to happen but it's something JYJ is looking forward to. As for the rest of 2013 as I mentioned earlier I have my musical coming up and we also have the Asian Games theme song. It's quite full on so till the end of the year we have lots of things coming up.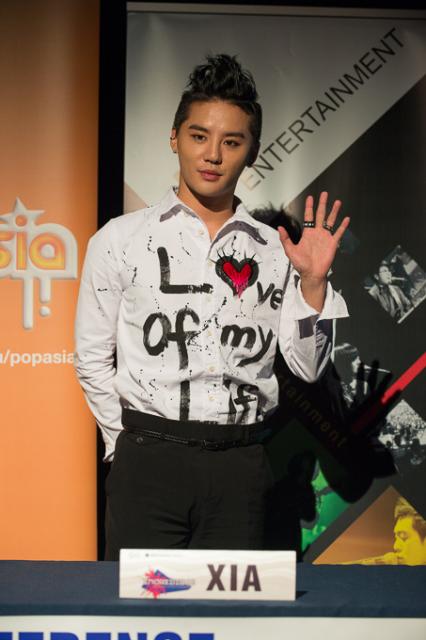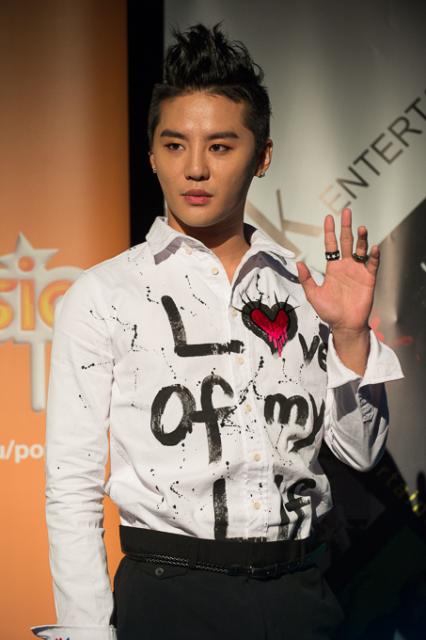 credit: theaureview
shared by: sharingyoochun.net
JYJ Fantalk Source: sharingyoochun.net
Share This