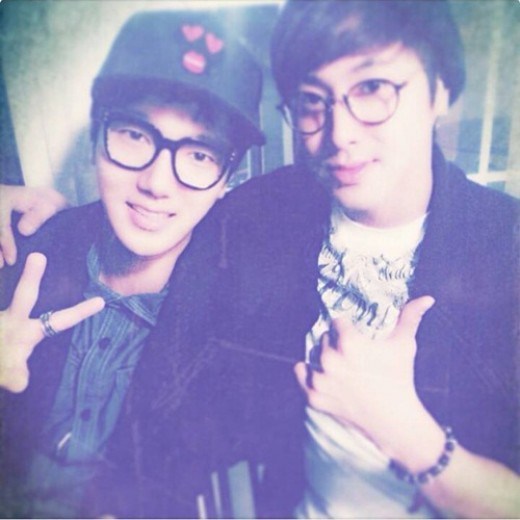 A photo that Super Junior's Yesung and TVXQ's U-Know Yunho took together has become a hot topic.
Yesung posted the photo on his personal Instagram account, along with a caption that read, "I've joined Instagram. Muahaha~ With Yunho, who came to see me."
The photo shows Yesung and U-Know Yunho with her arms slung over each other's shoulders as they pose for the camera. Their good looks shine through, even though they are slightly obscured by thick-rimmed glasses, and still manage to capture the hearts of women.
Netizens who saw the photo left comments such as, "Yesung and U-Know Yunho look great", "They're so handsome", "You guys look good together", "I want to go to Yesung's cafe", "Yesung's finally gotten an Instagram", and "So cute."
Meanwhile, Yesung enlisted in May and is currently serving his duties as a public service worker. TVXQ recently attended the '2013 Hallyu Dream Concert' in Kyungju on the 6th.
Source: [TV Report]
Translated & Shared by: dongbangdata.net
JYJ Fantalk Source: dongbangdata.net
Share This