[TRANS] 121226 JYJ's Jaejoong, To Hold Solo Concert With The Release Of His Solo Album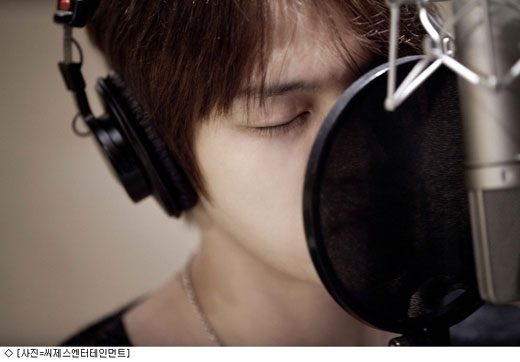 Along with the release of his first solo album, JYJ's Jaejoong will be appearing in front of the fans through a special concert.
According to Jaejoong's management agency, C-Jes Entertainment, "Jaejoong will be releasing his first solo album on 17 Jan next year. Jaejoong is scheduled to hold a special concert on 26 and 27 Jan, along with the release of the album, and in time with his birthday."
(C-Jes also) explained that Jaejoong's concert this time will take on a unique form of a mini-concert combined with a fanmeeting. It is expected for Jaejoong, who is currently preparing for his new solo rock album, to showcase rock performances wit special concepts.
C-Jes representatives expressed, "The concert this time will be a large-scale performance consisting three segments. It will be a combination of a mini-concert and a fanmeeting, and fans will be able to enjoy Jaejoong's live performances of songs including those in the first mini-album. It will be a meaningful occasion for Jaejoong, who has successfully held fanmeetings in 4 Asian countries this November, to finally update the local fans about his recent activities."
The tile of Jaejoong's concert this time is "Your, My and Mine". It was decided upon with the thought of wanting to express Jaejoong's gratitude to the fans through the stage, in time with his birthday on 26 Jan.
Jaejoong commented, "I worked on the lyrics for all the songs in the album this time. They spell out the things that I have wanted to say up till now, the things that have been troubling me recently and the things that have brought me happiness. I think that the concert this time will be a meaningful event for me to show the most genuine side of me to my fans."
Jaejoong's "Your, My and Mine" will be held at KINTEX, Ilsan, Gyeonggi-do on 26 and 27 Jan 2013. Ticket reservations will begin on 7 Jan 2013 via Interpark.
Source: [kstarnews]
Translated & Shared by: dongbangdata.net
Momma's Source: dongbangdata.net
Share This