Trans] 120828 Kim Junsu's World Tour Will Be Clashing With Typhoon Bolaven, "Awaiting Anxiously At Airport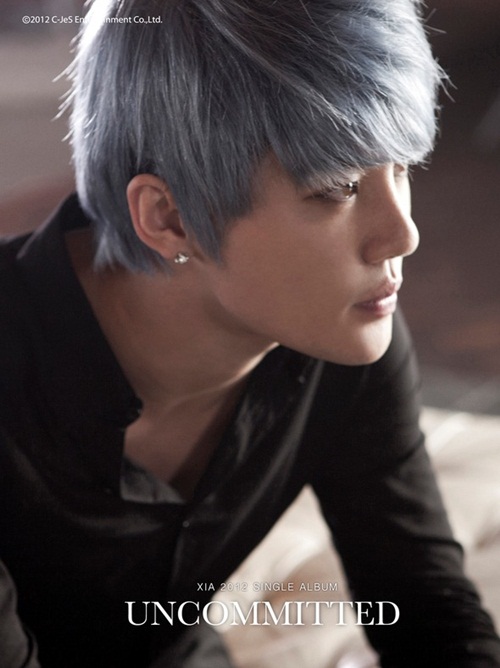 Kim Junsu (XIA), who is currently affected by Typhoon Bolaven, will be boarding the airplane for his world tour.
Kim Junsu concluded his last stop on Asia Tour on the 27th of August at Hong Kong and had returned to Korea, followed closely by a flight to New York scheduled on the the 9.30am of 28th.
C-JeS Entertainment expressed through a telephone call with Newsen today that, "When he returned from Hong Kong yesterday, typhoon had already reached Korea. This morning he has also anxiously boarded the flight at New York."
"Although it was scheduled to take off in another 30 minutes, the flight for the staffs and the flight for the staffs who have worked together in Mexico and Paris are still in stand-by status, thus we are worried about current situation. It's been 4 hours and they are still in stand-by on the flight for further instructions."
Kim Junsu's World Tour started right after the end of Asia tour, and thus the typhoon's situation is closely observed. Especially since there are no direct flight to South America, if there is a need to transit, it will need at least 3-4 days for transition. For such situation, there is also a preemptive measure made in case for any unforeseen circumstances, other flights can be taken.
Compared to other, the health status of the performer Kim Junsu is the most important. The representative company said, "In fact, the most worrying is the stressed artiste due to the natural disaster. A nothing abnormal health status before the world tour will then be able to present the best situation on stage."
Kim Junsu's World Tour will be starting in New York this 30th August, followed by Los Angeles, Mexico, Brazil and Chile.
credit: newsen+xiahjunsoo baidu
trans by: rachui@sharingyoochun
Momma's Source: sharingyoochun.net
Share This