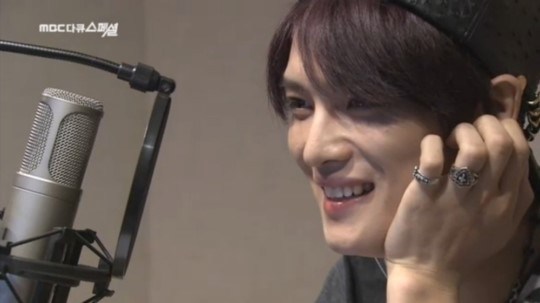 JYJ's Kim Jaejoong melted the hearts of viewers with his sweet voice.
Kim Jaejoong was in charge of narrating MBC's documentary 'The Zoo is Alive 2′ on the 12th. On this day, the singer drew the attention of many for his captivating voice that narrated the story of endangered animals at the zoo.
A representative of C-JeS Entertainment stated, "Kim Jaejoong received praise for his narration skills. His warm and trusting voice was effective in highlighting the story of the baby tigers, the gorilla couple that didn't want to get closer, and the baby hippo that was abandoned by its mother."
After the broadcast, viewers left positive reviews such as, "Kim Jaejoong's sweet voice fit so well with the animals' heartwarming stories! Please keep narrating more documentaries like this!" "This is the first time I'm hearing his voice, and I was curious as to who had such good pronunciation and a great voice." and "I could feel just how much Kim Jaejoong loves animals so the story felt more emotional to me."
To commemorate Kim Jaejoong's narration, his fans wanted to aid his participation in the documentary and have made a donation to an animal protection agency.
Source: [wowtv]
Translated & Shared by: dongbangdata.net
Momma's Source; dongbangdata.net
Share This