[TRANS] 130305 Kim Jaejoong, "JYJ Always Focus On Both Being Active As Celebrities And Doing Charity Work"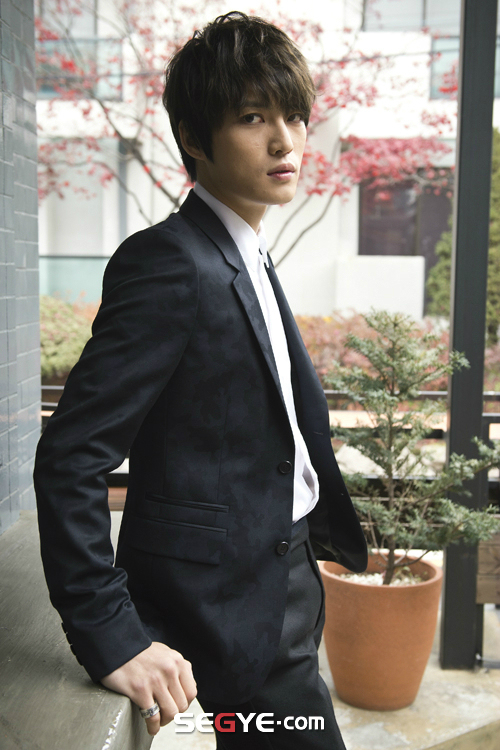 JYJ's Kim Jaejoong revealed that the group is always focused on both being active as celebrities and doing charity work in the form of donations.
JYJ donated the money they received from working as honorary ambassadors of the KBEE 2012 Hallyu convention that was held in Osaka, Japan last November to UNICEF Korea. The donation ceremony was held at the main office of UNICEF Korea in Changsung-dong, Seoul on the 5th and Kim Jaejoong attended the event as the representative of JYJ, stating, "Park Yoochun and Kim Junsu have other commitments, so it saddens me to say that I had to come alone."
Saying, "JYJ have always focused on our charity work, including regular donations," Kim Jaejoong also revealed, "Every month, we make donations for children all over the world, especially Africa, and the members make sure to be forerunners in making donations in beginning-of-the-year and end-of-the-year events."
To thank JYJ for their donation, Kim Jaejoong received UNICEF 'Awoo dolls' that looked like the members. He smiled as he stated, "These Awoo dolls were made by us, and it would have been nicer if they were all smiling but they all have the same expression on their faces."
He continued to add, "From what I know, these dolls are being used to collect donations for children," and "We would like to put these JYJ dolls up for an auction, and we hope that the money collected from this auction will be able to help children in need all over the world." Kim Jaejoong also commented, "I've decided to bring these dolls with me so that more people will see them and participate in the 'Awoo Doll' campaign."
When asked about JYJ's current whereabouts, Kim Jaejoong stated, "The members are all focusing on individual activities. I'm currently working on promoting my solo album." He also stated, "JYJ will soon be greeting our overseas fans through a concert in Japan. We are working hard to show a different side of JYJ."
Meanwhile, JYJ were chosen to be the honorary ambassadors of the KBEE 2012 Hallyu convention in Osaka, Japan last November and worked hard to promote communication and business cooperation between Korea and Japan.
Source: [segye]
Translated & Shared by: dongbangdata.net
Momma's Source: dongbangdata.net
Share This