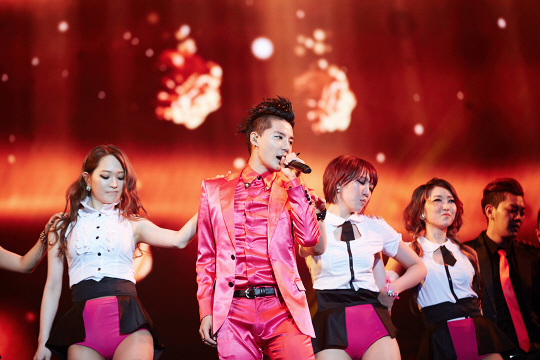 XIA Junsu will be holding a solo concert in Australia in September.
C-JeS Entertainment revealed, "XIA Junsu's solo concert in Australia has been confirmed. He will be holding his first Australian concert on the 28th of September in Sydney. After ending his Busan concert on the 11th of this month, he will be focusing on his role in 'Elisabeth' till early September. He will then restart his tour in September, with Australia being his first stop."
XIA Junsu's first solo concert in Australia is set to be great news for his fans down under. Last week, the Australian broadcasting channel SBS (Special Broadcasting Service) interviewed JYJ in their 'POP ASIA' corner and were met with an explosive response. Now, XIA Junsu will be performing for his Australian fans for the first time through his upcoming concert.
The C-JeS Entertainment representative continued to state, "Though there are unlawful limitations on our broadcasted activities in Korea, the response XIA Junsu has been receiving overseas is hotter than ever. He topped the BeijingTV's 'Music Billboard' weekly popularity polls for overseas singers, beating out Justin Bieber and Rihanna. Not only this, but XIA Junsu also topped the iTunes charts in eight countries as soon as he released his second solo album, and has already topped the 'Yinyue Tai' music video weekly charts as well."
Meanwhile, XIA Junsu plans to hold the Seoul leg of his Asia tour at COEX on the 3rd and 4th of August.
Source: [sports chosun]
Translated & Shared by: dongbangdata.net
Momma's Source: dongbangdata.net
Share This