[TRANS] 120608 SM Movie "I AM", to Premiere In Korea On 21 June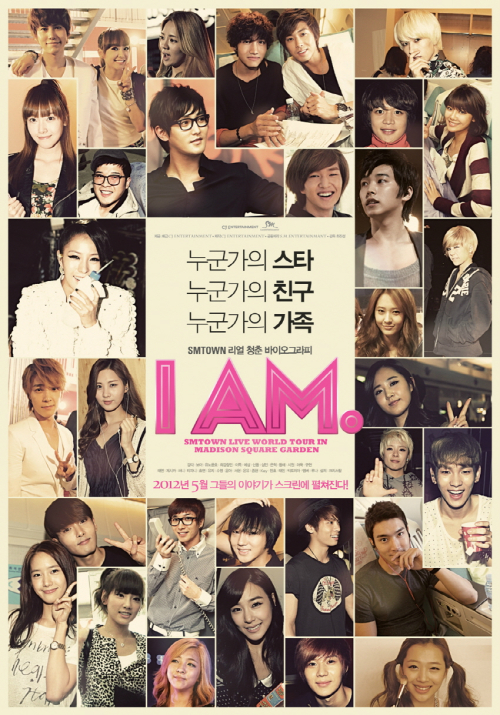 The movie "I AM", based on the stories of the artists under SM Entertainment, will premiere in Korea on 21 June.
"I AM" premiered in Japan on 2 June, and received an explosive response locally. It was the best selling movie during the weekend that it began screening, winning a landslide victory. Also, although most of the viewers were in their 20s, there were also people of all ages and genders, from elementary school students to those in their 50s, lining up in wait to watch the film.
When it began screening in cinemas in Hong Kong on 18 May, it received much popularity even before ticket sales began. In addition, since it began screening in Singapore on 31 May, all 61 screenings have recorded over 90% of seats sold.
"I AM" tells the stories of SM Entertainment artists, including Kangta, BoA, TVXQ, Super Junior, Girls' Generation, SHINee and f(x), as they work their way towards the world stage.
Source : [BaiduTVXQ + Sports Chosun via Nate]
Translated & Shared by : dongbangdata.net
Momma's Source: dongbangdata.net
Share This