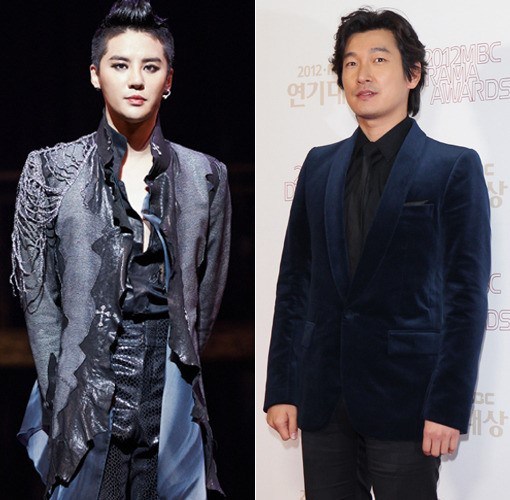 The special friendship of the 'Big 2′ of the musical industry becomes a hot topic
The two talk frequently and support each other
The special friendship of the 'two power men' of the musical industry, Jo Seung Woo and Kim Junsu, has become a hot topic.
The two people are the stars with the greatest 'ticket power' in the market, and boast the best successes with all of their performances selling out. It has been revealed that they actually have a very friendly senior-junior relationship with each other, keeping in touch whenever they can, sharing stories and sending each other their support.
This friendship led to Jo Seung Woo arriving at the Seoul Arts Center's Opera Hall on the 25th to show his support for Kim Junsu, who is currently playing the role of Death in the musical 'Elisabeth'.
One representative stated, "Though Jo Seung Woo is currently working on the musical 'Hedwig', he visited the Opera Hall to show his support for Kim Junsu," and "He met with Kim Junsu before the performance and gave him words of support such as 'You're doing well,' and 'Good luck.' It was a heartwarming sight." Kim Junsu has always said in his interviews that, "I would like to share the stage of Jo Seung Woo one day," putting their friendship in the spotlight once more.
Meanwhile, Kim Junsu has received a standing ovation for all eight of his performances since the 14th and is the only musical singer to sell out all of his performance in the Summer season.
Source: [sports donga]
Translated & Shared by: dongbangdata.net
Momma's Source: dongbangdata.net
Share This