[TRANS] 111221 Why Is Park Yoochun Considered As The Next Lee Seung Gi In The Advertising Industry?
Written by TheRarasaurus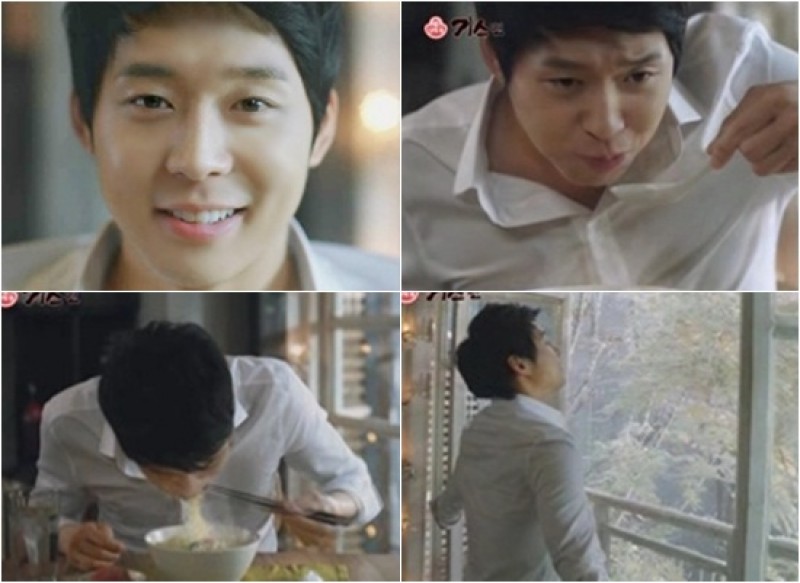 JYJ member Park Yoochun is currently gunning for the position of the second Lee Seung Gi.
Park Yoochun recently became the model for a new product launched by a famous food brand, with his unique smile that catches the hearts of women, coupled with his humming along to the product name "Gismyun," netizens who watched the ad said "You can't help but want to buy it and eat it," "Park Yoochun looks too sweet, let's go buy ramyun" and other responses.
Aside from this, Park Yoochun has also appeared in an ad for a famous computer game, and is featured together with members Kim Jaejoong and Kim Junsu in a pharmaceutical ad, getting involved in various types of ads, proving that he is gaining a reasonable amount of attention in the advertising industry.
And the reason why Park Yoochun has been chosen for more solo ads in comparison to his fellow members, should be because of the healthy, gentle image which he possesses. A representative from a large advertising firm said, "Park Yoochun is not considered as a star with exceptional looks, but one that possesses a natural and healthy image. And as a member of JYJ, he has a certain level of popularity, and is an ideal spokesperson appealing to consumers in their teens and 20s."
Another person from the advertising industry said, "After becoming active as an actor, he has gained a certain amount of recognition among not only the younger age groups, but in the middle to older age groups as well. Currently, there are quite a number of advertisers that wish for Park Yoochun to endorse their products, and although I can't give an exact number on how many cases, there are definitely a large number of advertisement requests asking for him."
Following the current CF King Lee Seung Gi, who also has a warm, healthy image which earned him the the label of "Mother's Friend's Son," Park Yoochun is currently receiving a lot of attention. Lee Seung Gi's endorsements include home appliances, pharmaceutical products, apparel, foods and other advertisements, and is also a popular CF model among both consumers and advertisers, and now Park Yoochun is evaluated to have a similar potential.
Source : [BaiduTVXQ + Osen via Nate]
Translated & Shared by : dongbangdata.net
Momma's Source: dongbangdata.net
Share This