Tag Archives:
Gangnam Style
[Video] Jaejoong's Meaningful Song Recommendations

credit: dearkorea+LoveKpopSubs11+FARAH7ATUBE+mkstartoday+MBCEntertainment
Momma's Source: youtube
Share This
[NEWS] JYJ's Junsu: "The Only Person Who Will Break PSY's Record Is PSY Himself"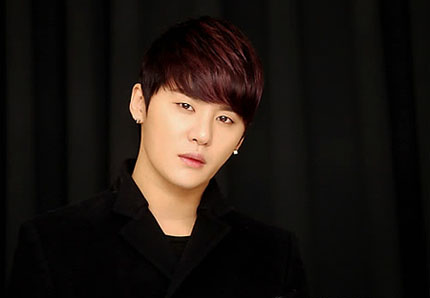 On November 29 at a hotel in Germany, JYJ's Junsu made statements concerning singer PSY. He said, "Achieving Billboard Top 10 is hard even for American singers, so for PSY to reach top two with a song sang in Korean was an amazing accomplishment. Realistically, I think it would be hard for other Korean singers to break his record, except maybe PSY himself. Perhaps, and hopefully, we could be the one to break the record."
Junsu continued, "Music is not like soccer where you can keep a clear score. When I say my goal is to succeed in music, what I mean is to improve people's view on KPop music."
He also shared the story of how he first saw "Gangnam Style" MV. He said, "When I was in U.S. to shoot "Uncommitted" MV, an American actor for this MV showed me "Gangnam Style" MV on his cellphone."
Junsu has been a member of DBSK, and then JYJ, and became a top star in Korea. As a member of JYJ, his popularity has spread to Japan, and the rest of the world including in North and South America.
In May 2012, Junsu has released a solo album "Xia" and has performed in Asia, North and South America, and Europe. He will be completing his world tour on December 30 in Oberhausen in Germany.
credit: soompi
shared by: iXiahCassie
Momma's Source: iXiahcassie
Share This
O.K. I know that it has been months, so Momma Cha finally succumbed to seriously looking into this Gangnam Style Phenomena, especially since it is raising world awareness of Korean and Asian entertainment styles. Obviously it is taking America (and other places) by storm.
Therefore, I am featuring an exclusive Gangnam Style post. BTW. You will not find me dancing Gangnam style, but for those who dig this–Hang On, Pardner!!!
credits: Michelle Foodie Fashionista+officialpsy+ictsilpakorn