Tag Archives:
M! Countdown
Congratulations Kiddos.   🙂
credit: starrushkpop
JYJ Fantalk Source: sharingyoochun.net
Share This
[News] 110812 TVXQ makes a visit to support Super Junior's comeback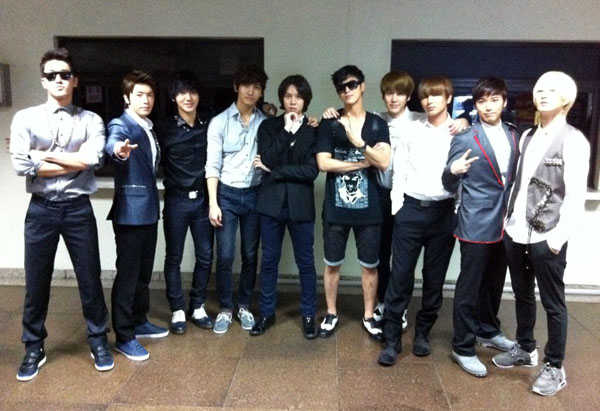 On August 12th, Yesung shared a photo of the Super Junior members with TVXQ and expressed his gratitude for their support.
Through his Twitter, the singer wrote, "Today, our cool dongsengs TVXQ came over to support us. Loyalty is the best in SM Family!"
Standing together in a line, it's definitely a picture that will stop fans' hearts with its sheer level of suaveness. Netizens commented, "SuJu and TVXQ are the best", "Amazing friendship", and "They're all so handsome!"
Super Junior made their comeback earlier this month and took home their first cable win on Mnet's 'M! Countdown' yesterday.
Source + Photos: OSEN via Naver
credit: allkpop
Share this: