[Trans] 121113 'Code Name: Jackal' Unique Premiere, Tons Of Song Ji Hyo Appeared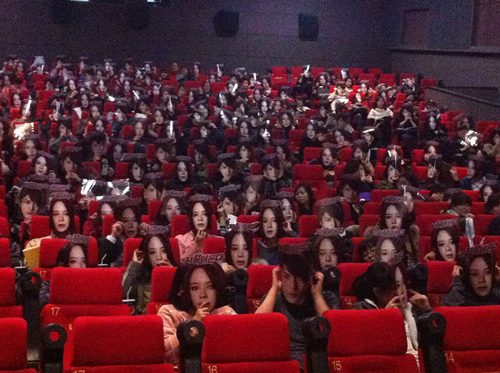 On the 12th, there were almost hundred of Song Ji Hyo and Kim Jaejoong who appeared at the entrance of Lotte Cinema. It was actually a mask event by Kim Jaejoong's fansite to support the new movie.
On that day, the mask event was organised by Kim Jaejoong's fansite Herose. There were fans from young students to pregnant lady and male fans above 30 years old. The gathering of the wide variety of fans' age groups shows the high anticipation for the movie.
Before the movie started, the full house of viewers put on the promotional mask by Lotte Entertainment and took a photo. They then upload it onto 'Code Name: Jackal' event to support the move.
'Code Name: Jackal' is a comedy about a legendary killer (Song Ji Hyo) who kidnap the lady killer and star (Kim Jaejoong). It will be screening on the 15th November.
source: bntnews
credit: chuanghuoji
trans by: rachui@sharingyoochun
Momma's Source: sharingyoochun.net
Share This
‏