[TRANS] 130314 TVXQ Appear In A Preview For A Japanese Drama, 'Anticipations Shooting High'
TVXQ have appeared in a preview of the FujiTV drama 'Saki'.
In the preview of the last episode of the FujiTV drama 'Saki', a scene showing TVXQ making a cameo appearance in a cafe was aired and drew the viewers' attention. This is the first time that TVXQ have appeared in a Japanese drama and the cameo took place at the request of the drama's director during TVXQ's visit to the drama's set to support the cast and staff.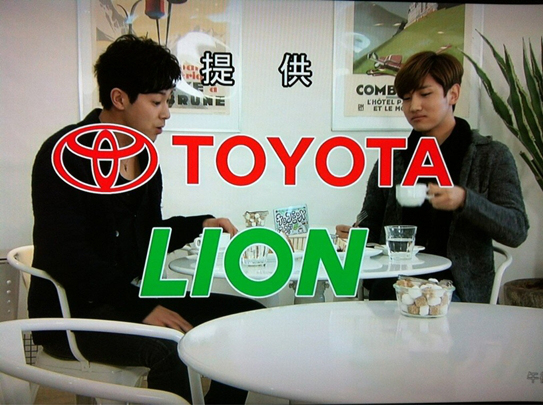 Though all that was aired was the members eating cake and showing how delicious it was on their faces, it was enough to capture the attention of the viewers. A screenshot of TVXQ's appearance began circulating on Japanese SNS as soon as the preview aired and quickly spread to Korean community sites as well.
Netizens who saw the preview left comments such as, "My heart feels like it's going to explode, even though all they're doing is eating cake and smiling", "They'll be on for a good portion of the episode, right?" and "It's a heart-warming screenshot."
Source: [enews24]
Translated & Shared by: dongbangdata.net
Momma's Source: dongbangdata.net
Share This