[Vid] 120909 Junsu at Santiago Airport in Chile
credit: princess1caes
Momma's Source: sharingyoochun.net
Share This
Credit: ayajaell+annexdroogx+hobbita
Momma's Source: youtube
Share This
[News] 120104 JYJ Concert in Chile and Peru Confirmed: Will hold a concert that is unique compared to other Kpop concerts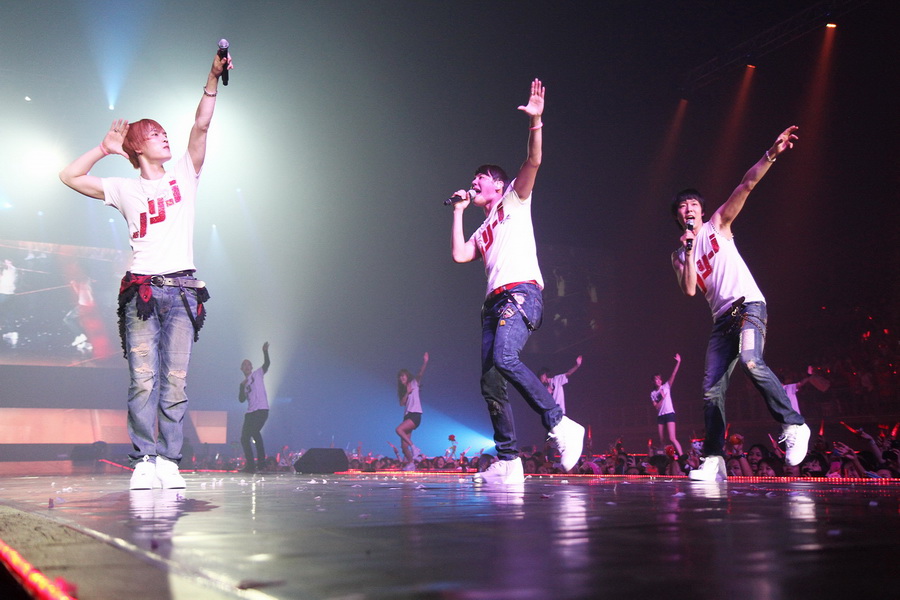 JYJ will travel to South America. Their entertainment company, CJES, announced their 3 day schedule, "JYJ will hold a concert in Chile on March 9th, followed by a concert in Peru on the 11th." Until now, JYJ is the 1st Korean group to hold concerts in these countries, showing the financial power of their entertainment company to hold solo concerts.
On March 9th, their concert will take place in Santiago (the capital of Chile) in TEATRO CAUPOLICAN, this place is where the legendary Korn and X-Japan have held concerts. On the 11th, their concert will take place in Lima (the capital of Peru) in Explanada Sur del Estadio Monumental stadium, this was were Britney Spears, Black Eyed Peas, and Avril have held their concerts, it is the 2nd largest football stadium in Latin America.
JYJ's South America organizers said "Currently in the South American countries, JYJ has a popularity at a whole different level compared with other k-pop artists," and added "even though local artists and artists from U.S. have a presence in Latin America, but JYJ always held a enthusiastic support of the younger people. In the period between 2010 and 2011 of their worldwide showcase, many South American fans attended their concerts in the United States in LA and other cities. Many fans also attended their recent concerts in Europe. Now that the concerts will finally be held in Latin America, we will gain the satisfaction of fans, and will be well prepared for this concert for the enthusiastic fans."
In Chile and Peru, JYJ's popularity is beyond expectation. Chile fans recently uploaded a video on youtube to invite JYJ to hold a concert in Chile. JYJ has appeared in Billboard Top Pop. In 2011 Kim Jaejoong was selected as the world's sexiest man in a Peru magazine.
source: Asia Today
credit: 露露+baidutvxq
trans+shared by: sharingyoochun.net
Momma's Source: sharingyoochun.net
Share This