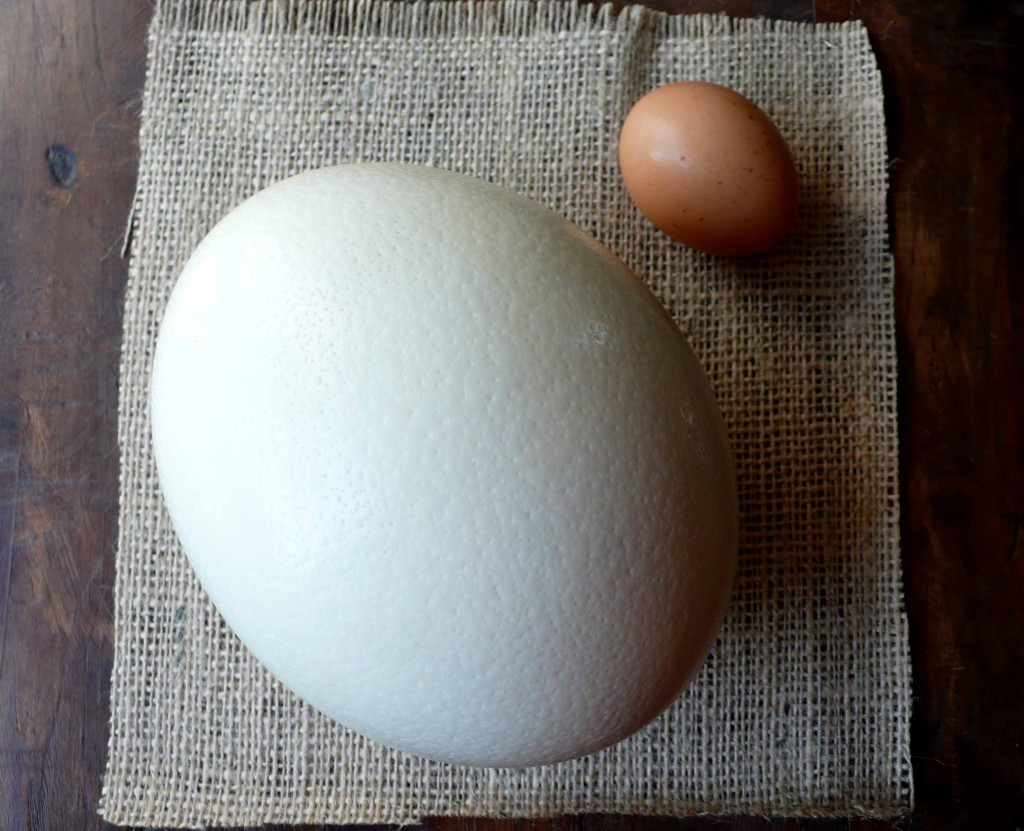 You may have noticed that there has been no mention of a Science Officer. There is a reason for this omission. The Science Officer on the ISP Grande Pollo lives in a world of his own that does not include the bridge of the ship. At present he is engaged with his latest project–an Eggonizer 6000 version Alpha, prototype 1 egg projection machine, complete with a massive chute that can accomodate 18 giant eggs per second. Captain CoCo demands the biggest and the best of buffalo wings, therefore, the ISP Grande Pollo is carrying a cargo hold full of plump, delicious giant chickens imported to earth across the galaxy from the planet MaxiDna, famed for its sole occupation of raising and exporting chickens. Captain CoCo has voiced his desire to someday retire to this planet and to live a life as a chicken recipe tester. He has heard that they are incapable of frying chicken due to lack of oil supplies, therefore, the entrepreneur in him is stimulated to bring frying technology to the planet. But we get off focus…
The resident science officer, called Smarticus for lack of knowledge of his real name which he has forgotten after years of intense research and exposure to chicken feathers–stands 6 foot 8 in his stockinged feet and has a perpetual crest shaped-Mohawk hairstyle, rumored to express his constant delight with his chicken friends. It is also rumored that he lives on corn and watermelon.
As Captain CoCo and Protection Officer Bun-Bo race for the engineering section with Chief Engineer Francois bringing up a distant rear, they hear Science Officer Smarticus exclaim from his chicken lab, "Eureka!!! I have done it. It's Alive, it's Alive!!!"
Captain CoCo stops dead in his tracks, sliding furiously on corn and straw and causing an epic dogpile of all three officers. His brain begins to whirl with possibilities, for he knows what Smarticus has been working on. Smarticus is probably the only officer on board that Captain CoCo gives grudging respect, and is certainly the one officer who gets away with not approaching the bridge. Spitting out corn and straw while lashing out at his unfortunate officers who are presently pressing him into the fertilized chicken bed, Captain CoCo aggressively rounds on Science Officer Smarticus with the following tirade: "How often have I told you to keep this area clean, Mister!!! And why didn't you hear the alarm?"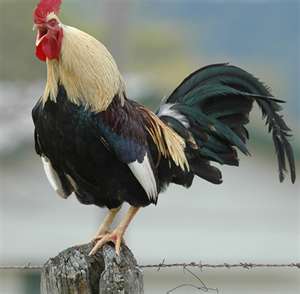 "I did. I put him in his cage so that he would not disturb my best layers. My weapon demands top quality eggs."
"I heard you scream 'Success!!!'"
"No, Captain, I screamed 'Eureka'…an old earth term." Smarticus has a reputation for using quick, impertinent answers, an undesirable trait on his poetic home planet of Bard. Perhaps this is why he felt a need to leave home and join the ISP Force. Sometimes Captain CoCo wishes that the eccentric scientist felt the same need to leave the ISP Force. However, this would result in smaller chicken portions aboard the ISP Grande Pollo. Also, Smarticus' help is the only reason that Captain CoCo managed to graduate from the academy…a fact Smarticus is always quick to point out when the good captain threatens his prized chickens (and his smart-aleck retorts) with exile. Whichever planet happens to be in the area when he and Captain CoCo engage in one of their frequent arguments is targeted as Smarticus' next home. But, we're unfocused again,,,
Captain CoCo shoves Protection Officer Bun-Bo and Chief Engineer Francois aside and staggers to his feet, lurching to the chicken inhabited sink to rinse out his mouth. "Feathers, Feathers," he intones, sticking out his tongue on each syllable. "I need the Thespiadeck. I need to relax."
Science Officer Smarticus is starting to comprehend the gravity of the situation. "Captain? Is there a major problem? I smell strawberries instead of chicken droppings."
Captain Coco rolls his eyes. "The ship is under attack and will be flooded with strawberry bubblebath, Smarticus.  We have half an hour to defeat the enemy or die!!! Perhaps your Eureka meant that you have perfected the egg ejection machine?"
"Not egg ejection, Captain, egg projection. This baby can lob eighteen eggs a second under high power and strike deep into outerspace. Would you like a demonstration?"
"No, Smarticus, I demand instant application. Chief Engineer Francois, find some strong persons to assist the Science Officer. We have our counter weapon!!!  Protection Officier Bun-Bo, get a visual hail and mystify the Bubble Berry Soapy ship with your cool dance moves. Get help if you must. I mean work it, Mr!!!  I want their attention solely on you. Got it?"
"Got it Sir!" both officers cry out. They can scent battle and the adrenaline is starting to flow.
Chief Engineer Francois hurries to the Engineering section. No intercom remember? He manages to grab three strong junior officers and directs them back to the Eggonizer 6000 where Science Officer Smarticus and Captain CoCo are already loading the weapon with the largest eggs they can find. Smarticus has been using chicken manure to create methane gas and has stored it on-board the ISP Grande Pollo for months. This methane gas is what will provide the bio-fuel for the Eggonizer. Captain Coco is in the process of  threatening to court-martial Smarticus for storing this volatile fuel on board without his knowledge. We all know how that goes. Court-martial; smourt-martial.
Protection Officer Bun-Bo sprints to his quarters to collect his MP3 Player. Yes, you read it right. MP3 Player. Everything on this totally advanced ISP Grande Pollo is ancient!  He sprints to the bridge [by-the-way, there are no elevators either] and upon his arrival addresses Lt. Bomma Whama at the communications board.
"Lt. Bomma Whama, is there a way to pipe this music through to the Strawberry Bubble ship?"
"Certainly Protection Officer Bun-Bo. I'll just leave the telephone off the hook. and turn the music up to full volume. Just give me a moment."
While Lt. Bomma Whama is setting up the music, Ensign Allegra, the Navigator, is sitting stunned. She has managed to clear the view screen enough to show the Bubble Berry Soapy in all its splendor–a pink, shiny hull is its most prominent. feature. A continuous stream of bubbles is pouring forth from its stern, and port ejectors are shooting strawberry bubble bath at the ISP Grande Pollo. [Don't worry about the physics here, we're not trying to make this logical] The view of the Bubble Berry Soapy isn't why Ensign Allegra is sitting stunned. It is because as a grand keyboardist, the thought of using an MP3 Player to pipe music through both ships is horrifying. Ensign Allegra jumps up and rushes to her quarters where she unhooks her keyboard and totes it [it's heavy] back to the bridge. Winking at Lt. Bomma Whama who is staring at her, Ensign Allegra hooks the keyboard to the communications console speakers and begins to play.
Meanwhile, Officer Bun-Bo is not on the bridge. He has gone to fetch Doc Shades and Mr. Blade to assist him in his dancing efforts. Remember, all crewmembers must be able to sing, dance, and act. [If you haven'f noticed, there is no bridge discipline] Everyone is scattered all over the ship!
Lt. Bomma Whama has just finished upping the volume and dialing the Bubble Berry Soapy bridge when all three officers rush in. They have heard the mad keyboading on their way to the bridge and they begin to dance right in step with the music and each other. "I have visual contact!!!" says the Ensign at the console. The Bubble Berry Soapy bridge crew is glued to the screen as they watch the gyrations of [by now] the entire ISP Grande Pollo dance team.  What I mean by entire dance team is every crew member not engaged in the last ditch scrambling efforts to save the ship. Counselor Penna, never one to dance in public, is popping and bopping like no tomorrow, which, if you stop and think about it, could prove quite accurate. Everybody is now engaged in saving the ship. They are rockin', ya hear me? Rockin'!!!
Back at the egg factory–Captain Coco, Officer Smarticus, and the three junior officers are drenched in sweat. They have loaded 8,000 ostrich-sized eggs into the Eggonizer's chambers and are now approaching the arduous task of touching the button to begin the firing sequence. They have aimed the trajectory of the Eggonizer at the helm of the Bubble Berry Soapy. Hopefully, they will be able to cover the bridge hull with raw egg and shells. The heat from the firing will deliver the eggs half-cooked to become a glutinous stinky mass.
"Fire!!!"  Captain Coco's voice booms loudly as the first volley of eggs releases from the first Eggonizer chamber. Going at the speed of 18 eggs per second, the hull is soon covered thickly in [an omelet?]…Oh Dear.
"Keep firing," orders Captain CoCo. "I need to check up on Protection Officer Bun-Bo. It's hard to dance that energetically by yourself. I will go help him." [Giggle. Can't resist can ya?]
As we all know, Captain Wash-a-lot was last seen wandering toward the bathtub with his rubber ducky. Frustrated, but confident of his ship's and crew's abilities, he has left the Bubble Berry Soapy in the hands of his First Officer, Mr. Strawberry Shake–so named because of his ceaseless shaking in the face of danger. Mr.Shake's teeth are chattering noisily at this moment as he sends an ensign for the Captain.
"Ensign Wells, g-go in-f-form the Captain t-that h-e-e's n-n-needed on the b-bridge".
"Yes Mr, Shake, Sir!"
Captain Wash-a-lot is deeply asleep after that wonderful bubblebath.
"Captain!!! Captain, you're needed on the bridge, Sir!" blurts the baby-faced ensign. "The ship has fired on us while we were watching them move really strange to music, and we are now covered in a giant omelet!"
"Aw…that's why I was dreaming of dancing with quiche," mutters Captain Wash-a-lot. "I didn't get to eat it, though. Go back and man your station, Ensign, I'll be right there."
"Yes, Sir, Captain Sir."
Captain Wash-a-lot sits for a few seconds pondering this change in affairs. "Eggs," he mutters. "Eggs!! Eggs and dancing? "He begins to giggle. "I like this Captain CoCo. I do. Snort. Snort. Time for negotiations. We seem to be at a stalemate!!!"
To be continued…Muahahahaha!!!…
Note: No resemblance to any living persons intended. Uh-huh. Yeah, right. You know it is. Sorry.
credit: The JYJ Fantalk Team
Picture Credits:
www.kitchenmusings.com
www.theinnovationdiaries.com
Video Credit: youtube.com channel: DonnaORaphaelTV
Please remove with credits intact. Better still, maybe we shouldn't take credit. Would you?  Muahahahaha!!!