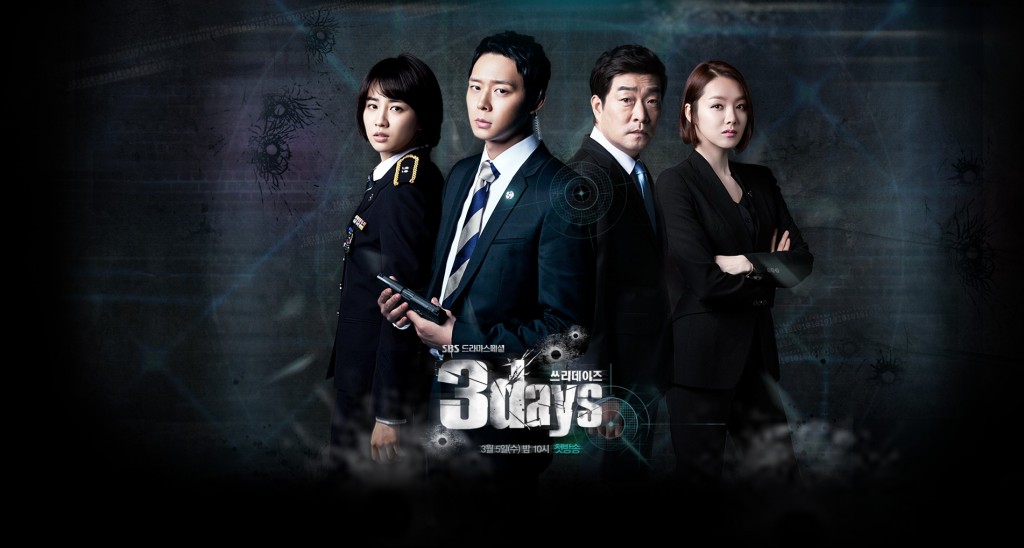 Hello, everyone!
How have you been?
As you know, SBS Three Days, Yoochun's fifth drama and maybe his last one before enlistment, will premiere at 22:00 KST on March 5th (Wednesday). For this drama, Yoochun has been working harder than any of his previous dramas due to the overlapping schedule with Seafog's filming and intense action scenes. Just some days ago, we also knew that Yoochun got injured during the filming of this drama and because of that, many have been quite upset. However, we can't just sit there and get discouraged, let's unite and do something to show our support for him. We should support this drama more than any of his previous drama. For his previous dramas, we did not trend anything, but this time, we determine to trend for him and get the tag on Worldwide trending list. To do that, we alone can't do much, we need your great help.
We do not care where you come from, whether you are group A's fans, or group B's fans, or individual fans, or drama fans, whether you come from Asian, America, Europe or Australia, as long as you care for and support Yoochun or you are genuinely interested in Three Days, please give us a hand to trend for him. Last times, when we trended for his birthday, we already asked everyone which the most popular tag was, but at the end it took forever to get something on trending list just because different people were trending different things. This time, we HAVE to get Yoochun and Three Days on trending list. Please help!!! Please agree on only one tag, no matter if you support different fansites, no matter what conflict you have with each other, let's just chose only one tag and trend together, can you do that?
From now on to the D-Day, the time and the tag to trend are subject to change. So please help us come up with the most popular tag and please agree to trend together. We are planning to trend one hour before the airing time so we are going to start at 21:00 KST and keep trending for one hour. However, if you want something else, please inform us so that we can adjust it according to the popular opinion. We call out for all fansites and fans to tell us what you are planning to tell you followers to trend that day through comments under this post, or through mentions to our Twitter (@6002sky). When you do so, please inform us what fansite that agrees on what tag if possible. On March 4th, which is one day before the premiere, we will come up with a specific tag and time according to the popular opinion and inform everyone.
Please give us your support to get this done,
Thank you,
With Love,
6002Sky.
JYJ Fantalk Source: sharingyoochun.net
Share This