[Trans] 130124 JYJ's Kim Jaejoong, "There Exists An Unjust World That People Can't See"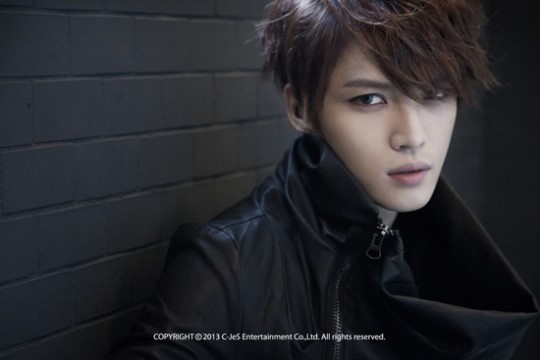 – His lawsuit comes to an end in 3 years… His first solo album in 10 years
JYJ's Kim Jaejoong (27), who we met at the Seoul Plaza Hotel on the 21st, seemed to be cautious of his words. When we asked him how he felt about his recently ended lawsuit, he seemed to shake a bit before he spoke up. He said, "I'm really happy," and "You probably don't know how big my smile was when I heard the news."
The lawsuit of JYJ (Kim Jaejoong, Park Yoochun, Kim Junsu), who broke away from TVXQ in 2009, against SM Entertainment ended in November last year with a settlement. The group also won their exclusive contract invalidity and indemnification for damages lawsuit against Japan's biggest music agency AVEX on the 18th. AVEX signed a contract with JYJ in February, 2010 to help them with their Japanese activities, but then announced that they would be halting all of their activities in September. The Tokyo District Courts gave the verdict, "Avex can no longer claim that they are the sole management agency of JYJ." AVEX must pay 7.8 billion Won (660 million Yen) to JYJ for the indemnification for damages charges.
"In our point of view, this was something we knew would happen, but we were frustrated because it was taking so long to resolve. The three of us told each other 'It's been rough, but we got through it.'"
But there's a disappointing note to all of this. Kim Jaejoong said, "Unjust things. They're not limited to the laws and contracts," and "There's an unjust order that people can't see, there exists a world where such ridiculous things are accepted."
As soon as their lawsuit began, it became more difficult for JYJ to appear on TV. He stated, "Whenever PDs or screenwriters say, 'Why don't you appear on TV?' I say to them, 'Muster the courage to be the first to call us in.'"
The situation isn't that different in Japan. When they borrowed a concert venue, they would be blocked in various ways. He said, "Most of all, I really want to hold a concert in Japan as soon as possible."
Though JYJ have been faced with so many obstacles, they have collected a string of achievements. Kim Junsu and Park Yoochun have been shining in the musical and drama industries respectively. Kim Jaejoong, who took on the role of the stage director for JYJ's world tour, released his solo album on the 17th and has stepped up on his individual activities. He has always filled JYJ's albums with emotional compositions, and he has now put his all into his own solo album.
The theme of the album is 'rock'. Of the five tracks in the album, 'MINE' and 'One Kiss' were created through a collaboration with rocker Kim Bada, who took on the melody while Kim Jaejoong took on the lyrics. Kim Bada also helped direct the vocals and chorus of the songs.
Kim Jaejoong said, "I know that it's dangerous for a singer with roots in an idol group to sing rock songs. Kim Bada was also concerned about this," and "Regardless of this, I really wanted to work with great rock musicians, and I wanted to create an intense, rock-inspired performance."
He has always introduced a rock element to JYJ's world tours, creating songs with rebellious messages. Regarding his title song 'MINE', he explained, "It's a story about my small domain, and it's a song that warns others not to take even that freedom away from me." He added, "I was worried that underground artistes would reject my work and say, 'A kid who doesn't know the first thing about rock is singing rock'. But there were a lot of people who gave me good reviews," and "I think it's because I mixed K-pop with rock, instead of fully going the traditional rock route, or because of Kim Bada." The other two songs 'Comfort for Myself' and 'All Alone', sincere and sophisticated songs, were composed by Kim Jaejoong.
Kim Jaejoong made his debut as a member of TVXQ in 2004 and it has been 10 years since his debut. He said, "I couldn't fall asleep yesterday (20th) so I listened to all the songs I've sung till now, and I found that there are 120~130 songs," and "I looked back on the past 10 years by listening to all the songs, and I found that the good memories came to mind before the bad ones." He also smiled and said, "This is my first solo album since I made my debut 10 years ago, and it makes me happy to feel like I've become a rookie all over again." Kim Jaejoong will be focusing on his individual activities in the first half of the year and will resume group activities with the rest of JYJ in the second half of the year.
Source: [kyunghyang]
Translated & Shared by: dongbangdata.net
Momma's Source: sharingyoochun.net
Share This