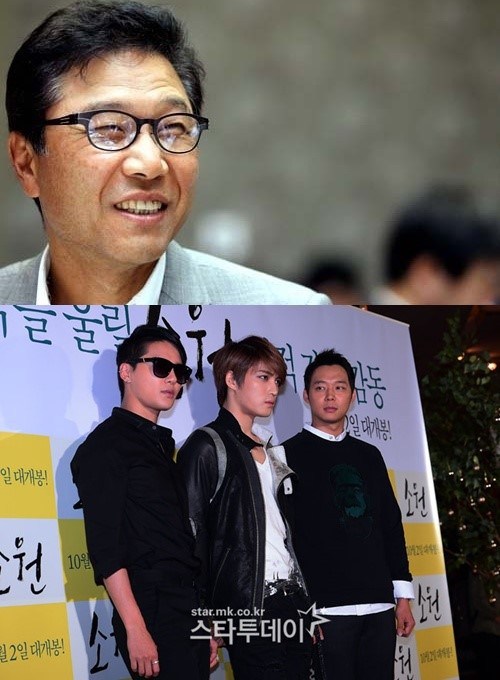 The meeting between SM Entertainment's Lee Soo Man and JYJ (Kim Jaejoong, Park Yoochun, Kim Junsu) has fallen through.
The National Assembly held a conference on the 4th and discussed the 277 potential witness from organizations, 63 regular witness and 46 testifiers.
The most heated discussion of the day was Lee Soo Man and JYJ's potential confrontation. The Democratic Party requested the appearance of JYJ and Lee Soo Man, a representative of their former agency, at the National Assembly to discuss the controversies surrounding contracts in the entertainment industry. The decision to request Lee Soo Man and JYJ's attendance was not finalized in the day's discussions, but was set to be discussed further in the future.
Meanwhile, SM and the Korean Federation of Pop Culture and Arts Industries (KFPCAI) was found guilty by the Fair Trade Commission of hindering JYJ's activities in the music industry.
Source: [star mk]
Translated & Shared by: dongbangdata.net
JYJ Fantalk Source: dongbangdata.net
Share This