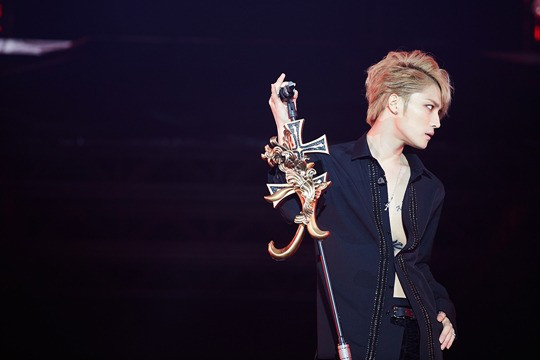 Singer Kim Jaejoong has won the 2013 Synnara K-pop Awards' voting polls.
C-JeS Entertainment stated, "Kim Jaejoong won the voting polls for the 2013 Synnara Records K-pop Awards that were held from the 29th of October till the 26th of this month. The poll was held under the title 'Guessing the Results for the 2013 K-pop Awards', and Kim Jaejoong has come out on top. The singer also ranked second on Germany's Asian Music Charts, and as topped the Korean category of Yinyue Tai's V-Charts for three consecutive weeks, showing just how popular he is both in Korea and all over the world."
Kim Jaejoong made his first transformation as a rock star in January with his mini-album 'I' and since then, he has been highly praised for his latest rock album 'WWW: Who, When, Why'. His first full-length album won six crowning titles on Japan's Rakuten, even before its release. On the day of the album's release, Kim Jaejoong topped the iTunes charts in 12 countries, including Japan, Taiwan, Hong Kong, Lithuania and Barbados, proving his power as a global star.
To commemorate the release of his new album, Kim Jaejoong kicked off his Asia tour in Seoul and moved on to Yokohama, Japan and Taiwan. He will be flying to Nanjing, China on the 7th and Osaka, Japan on the 17th and 18th of December to continue his Japanese tour.
 Source: [tvdaily]
 Translated & Shared by: dongbangdata.net
JYJ Fantalk Source: dongbangdata.net
Share This