credit: ayajae11+NYCuckoo+BestShowify+rubypurple+emong2+TV5XQHOME+
satomio0101+kpkjyj+Parktieutac6002+ceskjj9
Momma's Source: youtube
Share This
[TRANS] 120329 JYJ Which Cannot Be Heard In "Inkigayo", Can Be Heard In "Rooftop Prince"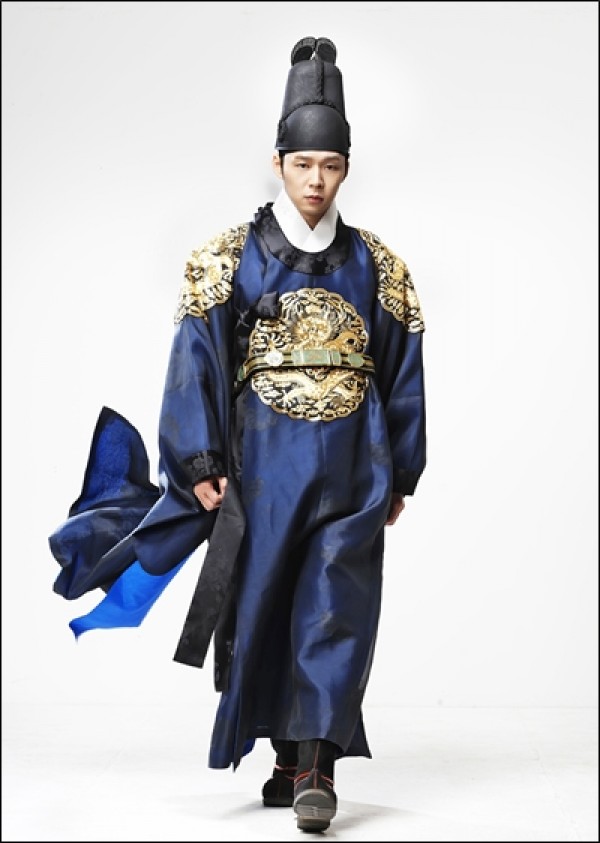 In the third episode of "Rooftop Prince", which was broadcast on SBS on 28 March, it seems that compared to the attractive development of the plot, the melodious music is more attention grabbing. However, you may still miss it if you are not paying attention.
The music that appears when the crown prince's 3-man consort, Song Man Bo (played by Lee Min Ho), Do Chi San (played by Choi Woo Shik) and Woo Yong Sul (played by Jung Suk Won), make a video call to the crown prince, Lee Gak (played by Park Yoochun), at the fast food joint is "Be My Girl" from JYJ's first official album, "The Beginning".
Aside from that, JYJ's "Be The One", also from "The Beginning", appears when Park Ha (played by Han Ji Min) is at the departmental store with her mother.
It is normal for singer-turned-actors to have their songs played in the dramas, but for JYJ songs to appear in "Rooftop Prince" is something special for JYJ and their fans, since it is usually not easy to hear these songs on programmes. Although JYJ is able to appear in dramas, and appear actively in news programmes, they are still not able to appear on music programmes.
Perhaps someday we would be able to hear JYJ's songs not as background music, but as live performances. And perhaps someday we will be able to see these three men stand proudly on the stage of music programmes.
(irrelevant portions omitted)
Source : [BaiduTVXQ + Oh My News via Nate]
Translated & Shared by : dongbangdata.net
Momma's Source: dongbangdata.net
Share This